#𝟭–𝗰𝗹𝗶𝗰𝗸 𝘁𝗼𝗱𝗮𝘆!!
BLURB
I ruined his life.
It was my investigation that sent his father to jail. It was my fault his mother killed herself shortly after. I've regretted it every day since. When he shows up in my Journalism class, I know I'm in trouble.
Cullen Ayers wants to make me pay.
His torment becomes my life, and I endure every moment because I deserve it. What started as revenge quickly turns into lust. He's only eighteen, and I should be ashamed of how good this feels when we're alone, but I can't help myself. I'm in too deep.
I'm starting to discover his family's secrets go far deeper than I first thought. The more I uncover, the more ways he finds to punish me.
Cullen wants to ruin me for life, and I'm afraid he already has.
This title was previously published in the Tangled Sheets anthology as Spitfire but has a new title, cover and added content! Warning: This is a dark, bully romance with explicit content that may be triggering to some readers, including dub-con, abuse, and murder. Cullen Ayers is covered in red flags, but the bigger the bully, the better the redemption.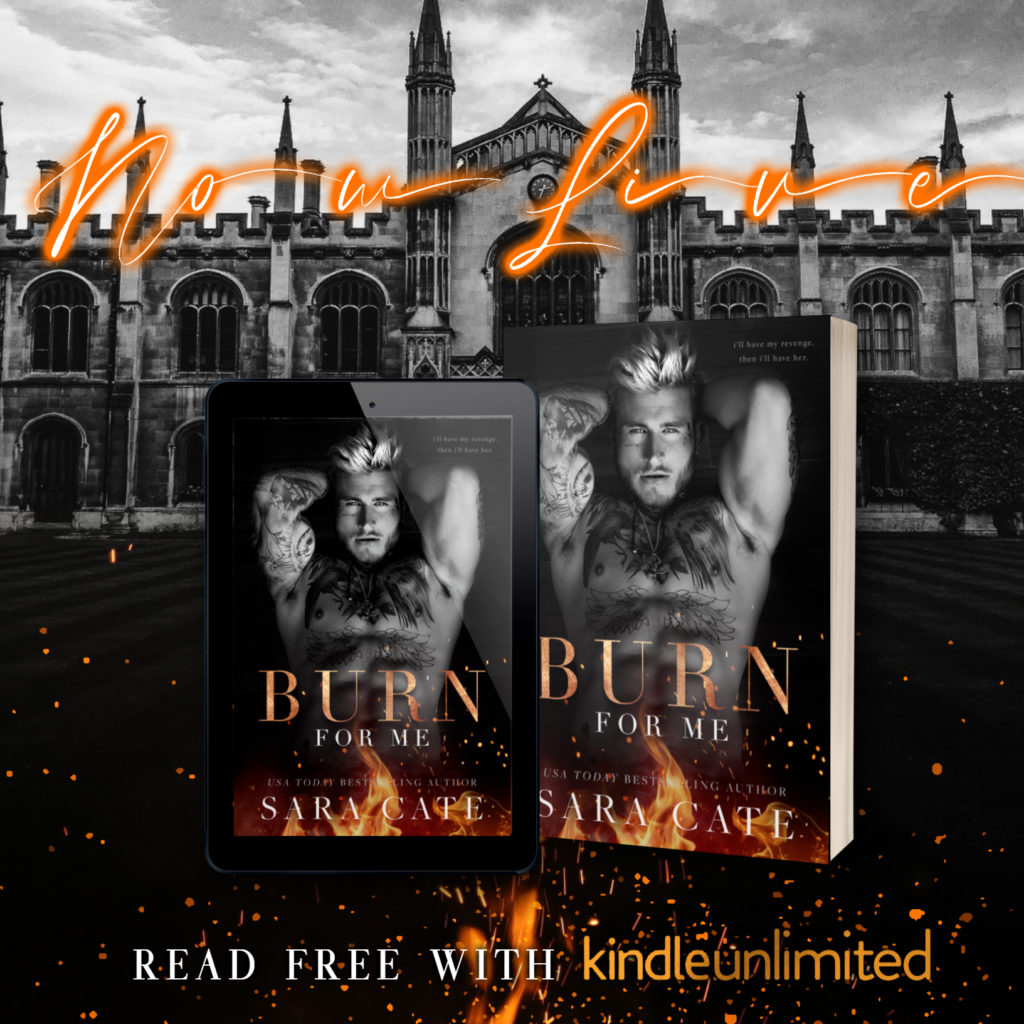 MY REVIEW:
Wow! This was a compelling read that was a little uncomfortable at times but ultimately was a thrilling romance suspense with some heavy bullying. It started out with the student bullying his teacher. Their complicated history and age difference led Everly and Cullen into an intriguing relationship. I'm sure that some readers won't like the sexual bullying but it wasn't as intense as other stories I've read. It was a little hot and a little uncomfortable. I didn't really understand Everly's acquiescing to Cullen's mean bullying but just when it went on a little too long for me the story took a turn into a sexy romance with a bit of sweetness. Then the danger and suspense took over and it was an intense race to the end as the mystery unfolded and our couple hit a good place in their relationship. I liked this author's writing and exciting storytelling. I look forward to more from her.
ABOUT THE AUTHOR
Sara Cate writes steamy contemporary romance with high stakes and big feels. She has a soft spot for forbidden romance, age gap, lots of angst, and boys so bad you can't help but love them.
AUTHOR LINKS
Website: https://saracatebooks.com
Facebook: https://www.facebook.com/saracatebooks
Instagram: https://www.instagram.com/saracatebooks
Newsletter: https://view.flodesk.com/pages/5f8fadf1bdb7255f843e0b74