DARK REIGN by Amelia Wilde
Release Date: November 9th
Add to Goodreads:
https://www.goodreads.com/book/show/58565601-dark-reign
PREORDER IS AVAILABLE!
Amazon: https://amzn.to/3etKgCA
Amazon INTL: https://bit.ly/3wRaK77
Barnes & Noble: https://bit.ly/2VVHZJX
Apple Books: https://apple.co/2UhnU0k
Kobo: https://bit.ly/3kxsdis
Google: https://bit.ly/3ksO7DL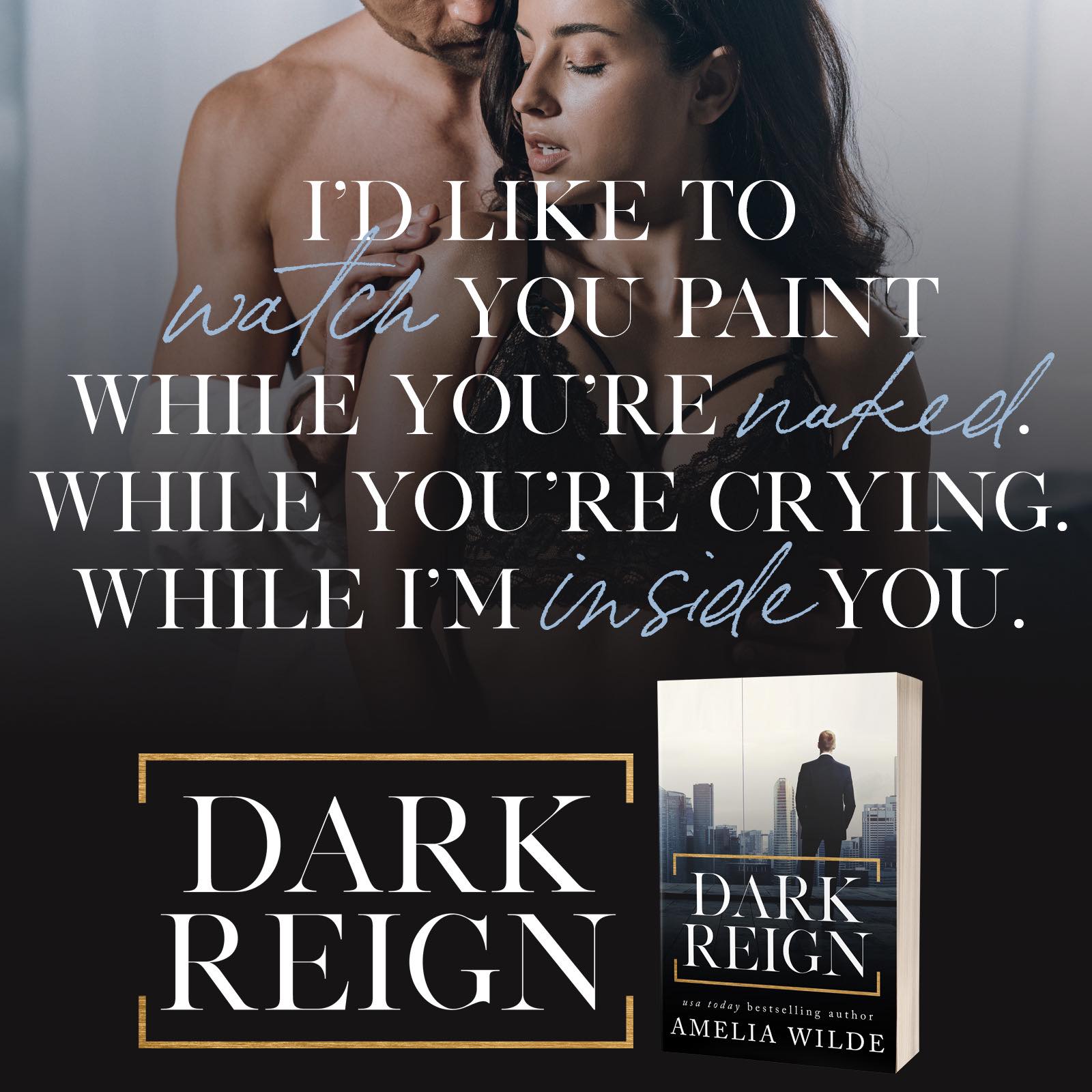 Excerpt:
Daphne steps out into the alley, and then she's headed in my direction. She looks soft and rumpled, in lounge pants and a matching hoodie with the hood pulled up over her hair. Is she wearing—my god, she is. Bunny slippers. Daphne stops at the curb and checks both ways for traffic. There is none. With zero hesitation, she crosses the street. I'm so fucking glad to see her. It's the most bizarre thing. I didn't intend to talk to her today. She can't see me through the tinted windows. She knocks on my window regardless, as if she knows I'm here. I roll it down and there's nothing between us anymore.
"Surprise," I tell her.
Her dark eyes hold a mix of fear and flattery. "How long are you going to sit out here?"
"How did you know it was me?"
Daphne's teeth chatter a little. "This isn't really an area where glossy black SUVs like this sit and hang out."
I try not to notice her nipples through the hoodie. It's not made for warmth. It's made for fashion. For sitting inside houses that always have heat. She must be wearing next to nothing underneath. The hoodie reads New York is always hopeful. –Dorothy Parker in a typewriter font.
"Are you here because I sold you the paintings?"
"It doesn't hurt."
She pulls her hands into the sleeves of her hoodie. "This isn't really an area where people stand in the street and chat. It's not exactly safe. Not at night."
"You could get in and go with me."
Her eyes widen. "Where?"
"Back to the beach. I want to watch you paint it."
"The other pieces weren't enough?"
"No."
The corner of her mouth turns into a wry smile. "Is that all? Me, painting the beach?"
I'd like to watch you paint while you're naked. While you're crying. While I'm inside you. It would be the purest form of poetry. It would be like nothing you've ever done, nothing I've ever done, and I want it more than I have ever wanted anything.
"No."
"At least you're honest."
Perhaps. I haven't told Daphne anything, really. She knows nothing about me except what I want her to know. Real honesty might be admitting that I can hardly fucking breathe when she's standing this close. That goose bumps run up and down my arms when I think of her alone. The dream I had last night. That would be honesty. What I said was a plain truth. I want more than to watch her paint. I want so much more.
It's painful to ask, when I could take her now. Daphne's petite. Small enough that if I opened the door, I could have her in my arms and in the back of the SUV with minimal effort. She could not outrun me. If I did, if I gave in to the electricity wiring my nerves, everything would come apart. It would take forever for her to trust me again. It would take so long to make her see.
"Come with me," I say. Her shoulders shake now with the cold. Daphne looks behind me, into the SUV, and glances up at Logan. This is a different calculation entirely than staying with me in the gallery. I know she made that call minute by minute. She was alive with her fear every second, and part of her loved it. I tasted it on her. Fear. Desire. Relief.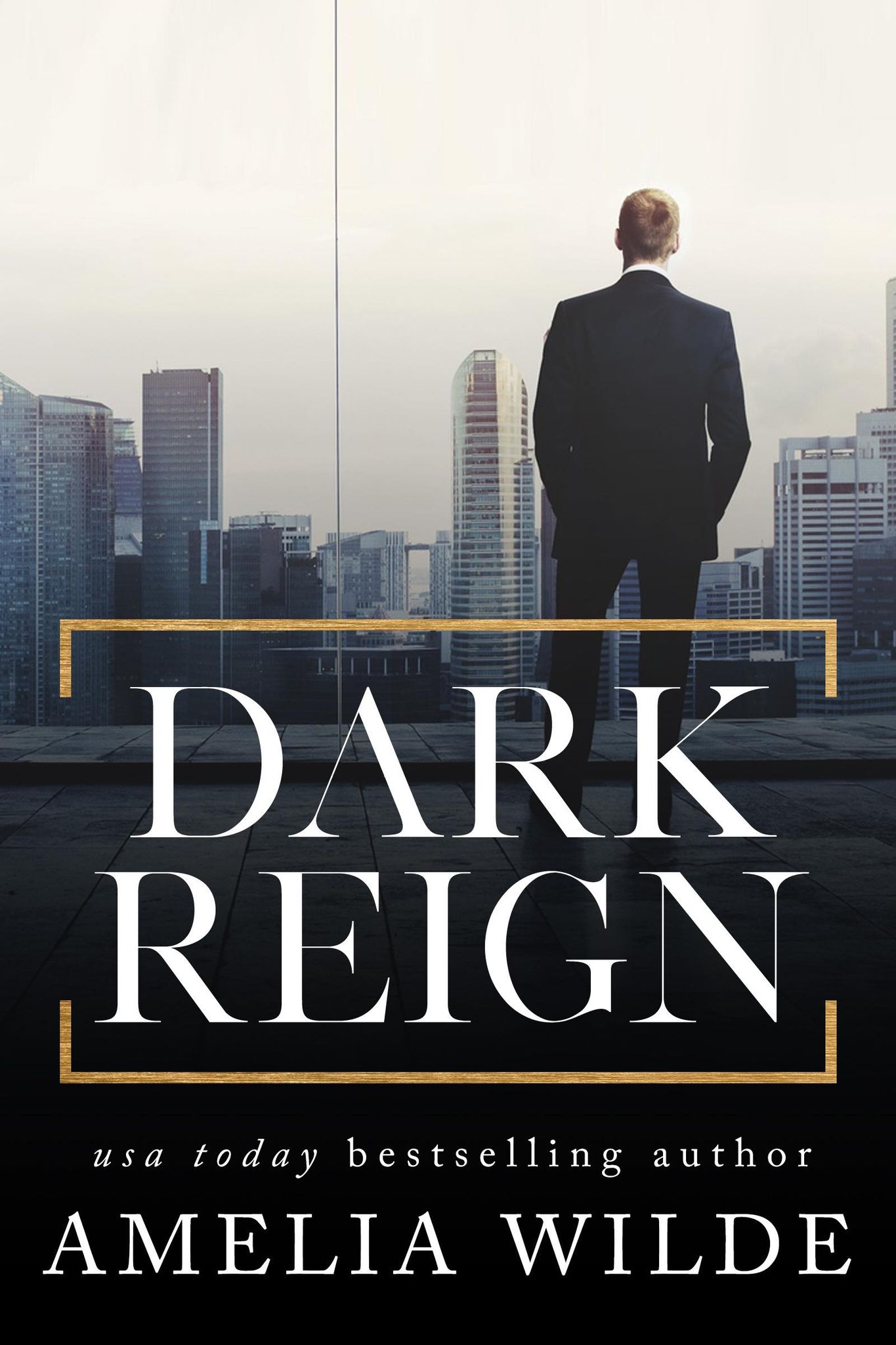 Blurb:
Wealthy. Reclusive. Dangerous. Emerson LeBlanc doesn't enter society much. He only ventures out in pursuit of new art for his collection. It starts with a haunting painting. Then he meets the artist…
Innocent Daphne Morelli is more exquisite than anything he's ever seen. He becomes obsessed with her. It doesn't matter that she's a living, breathing person with her own hopes and dreams.
She'll be the perfect addition to his collection.
About the Author:
Amelia Wilde is a USA TODAY bestselling author of steamy contemporary romance and loves it a little too much. She lives in Michigan with her husband and daughters. She spends most of her time typing furiously on an iPad and appreciating the natural splendor of her home state from where she likes it best: inside.
Connect w/Amelia:
Website: https://awilderomance.com/
Facebook: https://www.facebook.com/awilderomance
Facebook Group: http://bit.ly/letsgetwilde
Twitter: https://twitter.com/awilderomance
Instagram: https://instagram.com/awilderomance
Pinterest: https://www.pinterest.com/awilderomance/
Goodreads: https://www.goodreads.com/author/show/14671616.Amelia_Wilde
Amazon: https://amzn.to/2QIKg4R
Bookbub: https://www.bookbub.com/authors/amelia-wilde
Newsletter Signup: https://www.subscribepage.com/ameliawilde