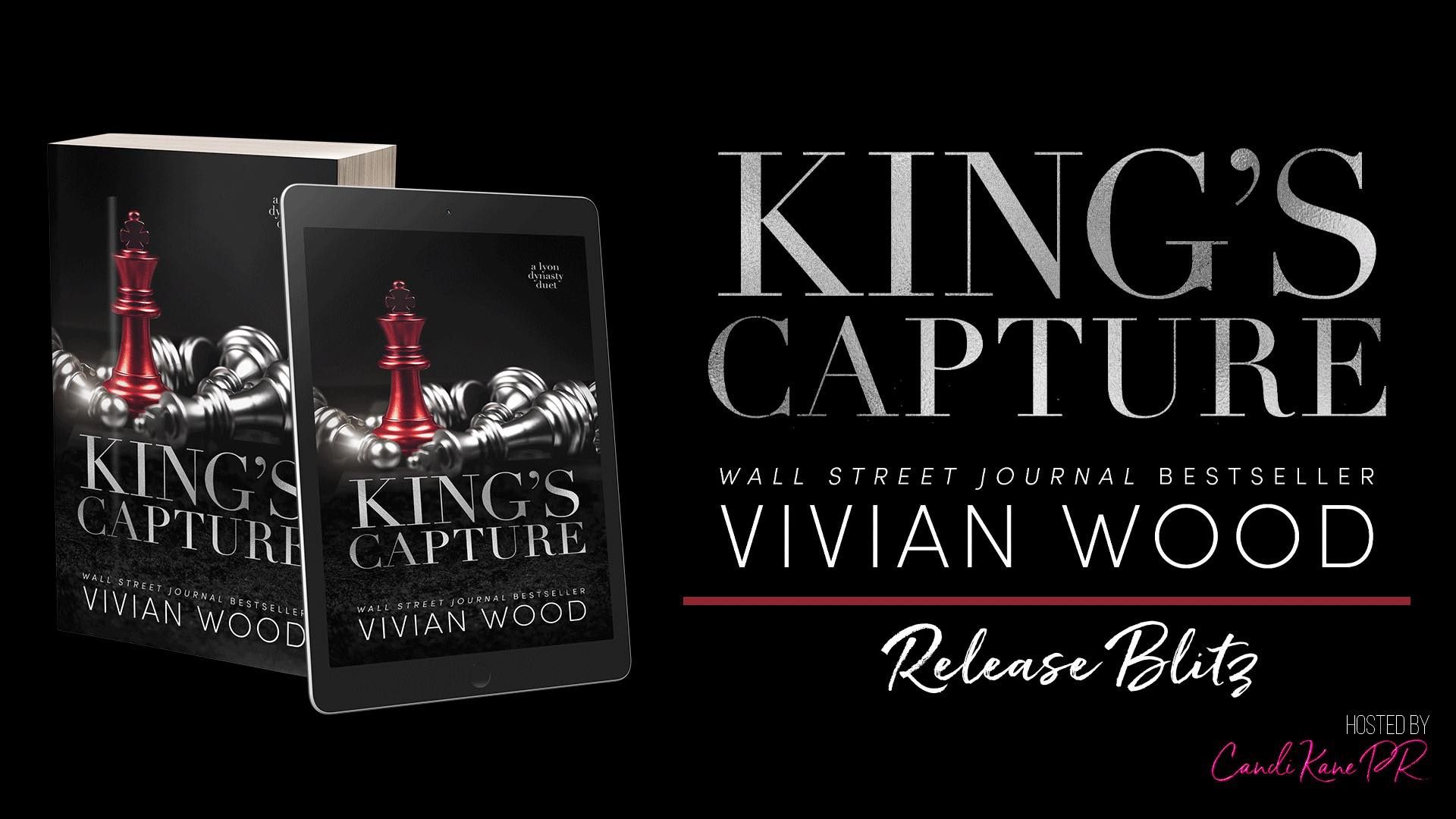 KING'S CAPTURE (Lyon Dynasty World Book 1) by Vivian Wood
Release Date: January 11th
Genre/Tropes: Dark Romance/Captive Romance, Greek mythology retelling, Billionaire Romance
Captive romance
Deranged anti-hero
Damaged heroine
Hate-to-love feels
Greek myth retelling
Obscenely wealthy world
Deadly arms deals
Killer Last Page
AVAILABLE NOW!!!
King's Capture #1
Add to Goodreads:
https://www.goodreads.com/book/show/59468996-king-s-capture
Preorder Queen's Sacrifice #2
https://geni.us/queenssacrifice
Blurb:
Money.
Notoriety.
Violence.
These things go hand in hand with my chosen profession.
My brothers and I are known internationally as lords of war — the most ruthless arms dealers in the world.
Absolutely no one's safe from us… as long as we are making our next million.
And I only need one person in order to make the ultimate sale.
Persephone is a lovely little raven-haired art forger.
Model-good looks.
Innocent hazel eyes.
Curves that would tempt the devil himself.
She's going to make a deal with me.
Even if that deal is made after I kidnap her and threaten her life.
My manner with Penny is brusque, brutal, and demanding.
But her body beckons me like a siren's call.
She's shell shocked and afraid of what I might do to her.
My only fear is that once I touch her, I may not be able to stop…
King's Capture from Wall Street Journal Bestseller Vivian Wood is a dark billionaire retelling of Hades and Persephone. Book one in the King's Capture duet features heart-pounding action, angsty emotional goodness, and steamy scenes guaranteed to keep you up all night until the very last page.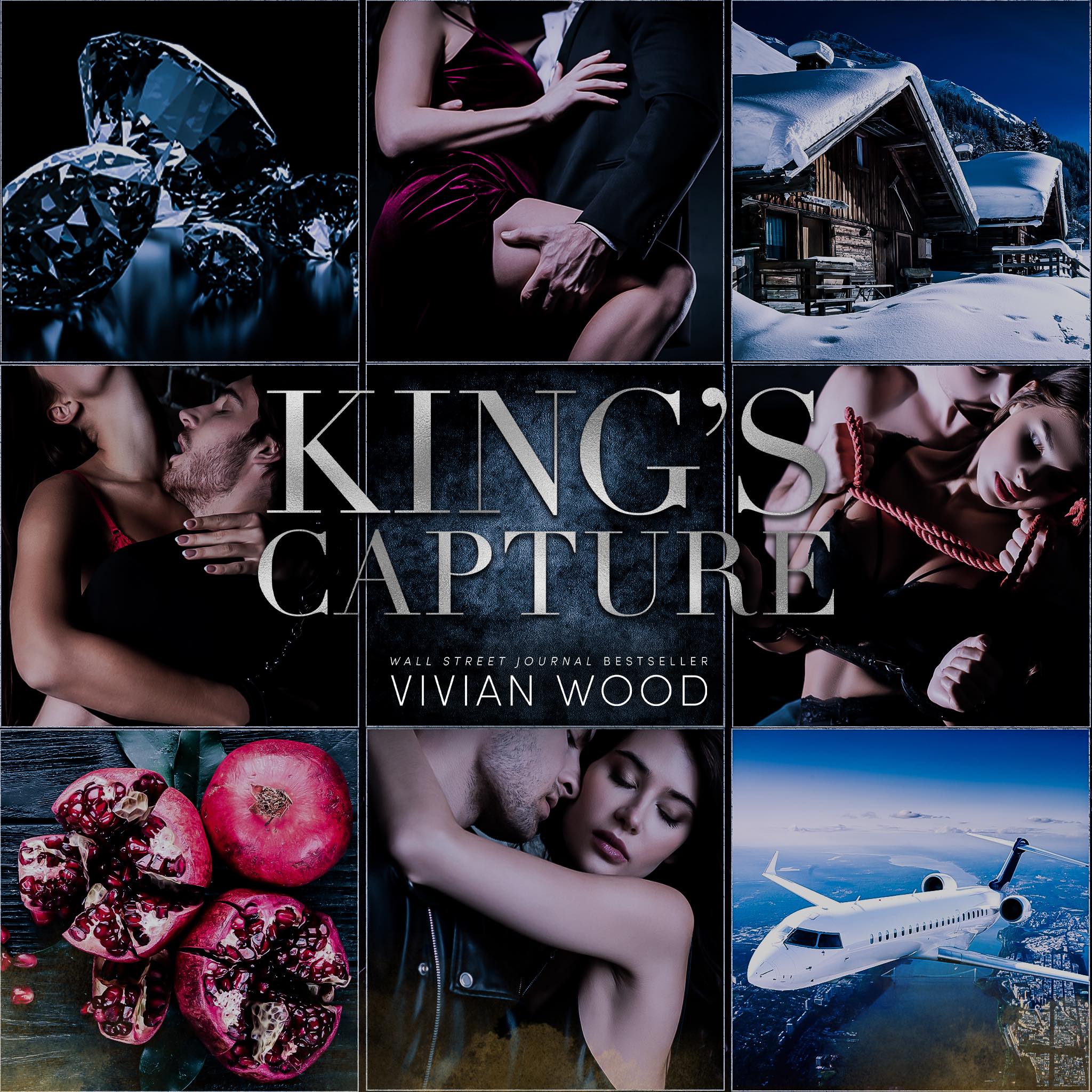 About the Author:
Vivian Wood is a USA Today, Wall Street Journal, and Amazon Top 20 bestselling author. She specializes in writing about damaged billionaires, ruined princesses, mouthy ballerinas, and anti-heroes that are oh so deliciously bad.
Vivian likes to write about troubled, deeply flawed alpha males and the fiery, kick-ass women who bring them to their knees.
Vivian's lasting motto in romance is a quote from a favorite song: "Soulmates never die."
Connect w/Vivian:
Facebook: https://bit.ly/2C3eZGy
Amazon: https://amzn.to/2OXb4im
Instagram: http://bit.ly/2ob66AI
Twitter: https://twitter.com/VivianKWood
Bookbub: https://bit.ly/2OhOpfd
Goodreads: http://bit.ly/2BEMRqB