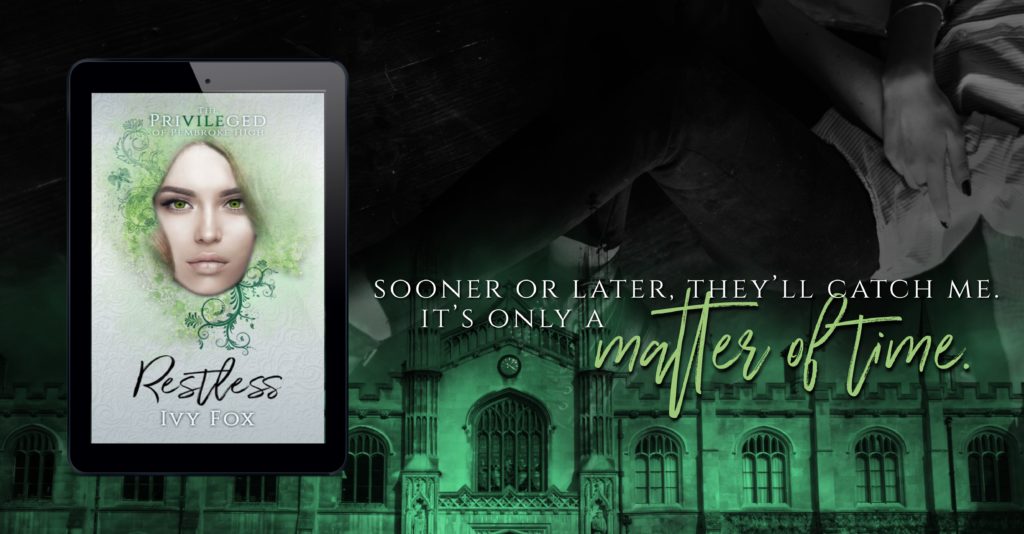 🖤 ℍ𝕠𝕥 ℕ𝕖𝕨 ℝ𝕖𝕝𝕖𝕒𝕤𝕖 🖤
𝗥𝗲𝘀𝘁𝗹𝗲𝘀𝘀 𝗯𝘆 𝗨𝗦𝗔 𝗧𝗼𝗱𝗮𝘆 𝗯𝗲𝘀𝘁𝘀𝗲𝗹𝗹𝗶𝗻𝗴 𝗮𝘂𝘁𝗵𝗼𝗿 𝗜𝘃𝘆 𝗙𝗼𝘅 𝗶𝘀 𝗟𝗜𝗩𝗘. 𝗗𝗼𝗻'𝘁 𝗺𝗶𝘀𝘀 𝘁𝗵𝗶𝘀 𝘀𝗲𝗰𝗿𝗲𝘁-𝗹𝗼𝘃𝗲𝗿𝘀 𝗰𝗼𝗻𝘁𝗲𝗺𝗽𝗼𝗿𝗮𝗿𝘆 𝗿𝗼𝗺𝗮𝗻𝗰𝗲!
#𝟭-𝗰𝗹𝗶𝗰𝗸 𝘁𝗼𝗱𝗮𝘆!
BLURB
If you asked who Reid Hurst truly is, then I'm sure you'd get different contradictory opinions.
Is he just another cocky jock or is he the well-mannered son of a prestigious senator?
Is he the second half of Pembroke High's newest golden couple, or is he the son of a murderer?
He's all of the above, I'm afraid.
But to me, he's so much more than that.
I know Reid, the real Reid, even if the world only knows these facets of him.
He's the secret love I've hidden away from everyone we know—friend and foe alike.
But while the restless boy I have given my heart to battles his demons, I have monsters of my own threatening to bang down my door and swallow me whole.
Sooner or later, they'll catch me.
It's only a matter of time.
The only thing that remains to be seen is who will inflict the most pain on my soul.
My monsters or his.
This is a secret-lovers contemporary romance, full-length novel.
Recommended 18+ due to mature language, sensitive content and adult situations.
Add to your Goodreads TBR➜ https://bit.ly/Restless-GR
PURCHASE LINK
Amazon Universal: books2read.com/The-Privileged-Restless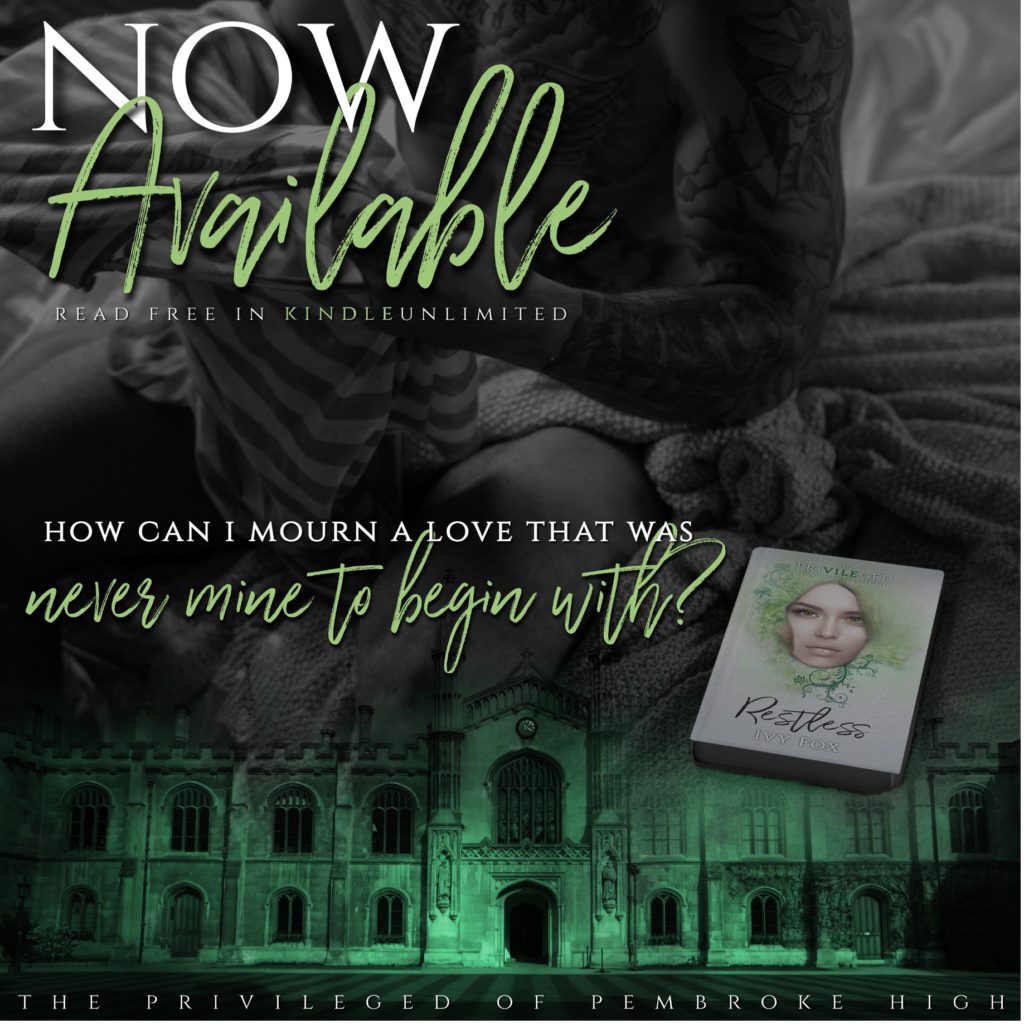 Catch up with The Privileged of Pembroke High Series
Heartless: books2read.com/The-Privileged-Heartless
Souless: books2read.com/The-Privileged-Soulless
Faithless: books2read.com/The-Privileged-Faithless
Ruthless: https://books2read.com/The-Privileged-Duet-Ruthless
Fearless: books2read.com/The-Privileged-Duet-Fearless
ABOUT IVY FOX
Lover of books, coffee, and chocolate ice cream!
Ivy lives a blessed life, surrounded by her two most important men—her husband, and son, and the fictional characters in her head that can't seem to shut up.
Books and romance are her passion.
A strong believer in happy endings and that love will always prevail in the end.
Both in life and in fiction.
CONNECT WITH IVY FOX
Instagram | Facebook | Facebook Reader Group | Website | Newsletter | Twitter | BookBub | Goodreads | TikTok | Pinterest