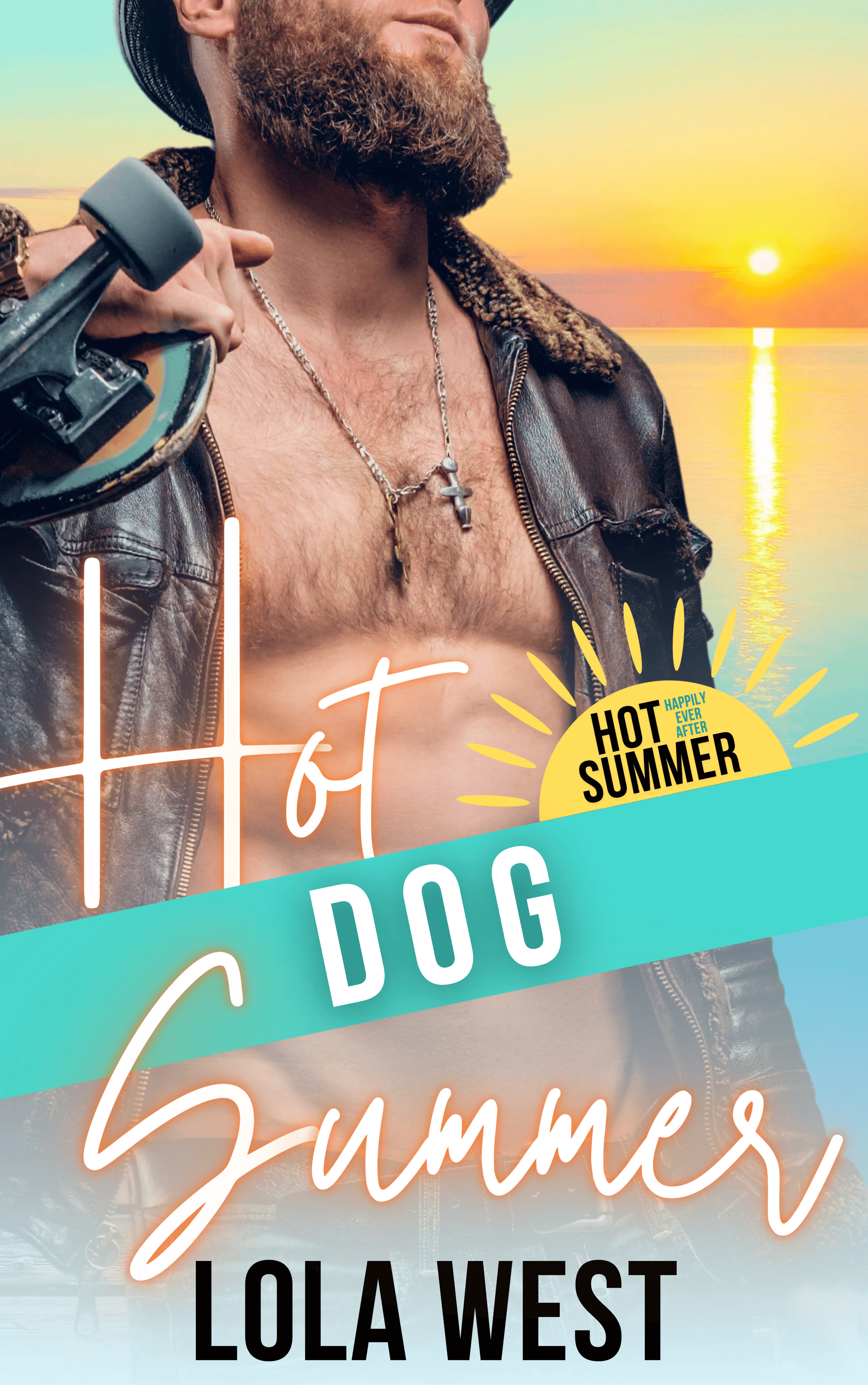 Carter and Natalie sitting in a tree, K-I-S-S-I-N-G!
In the seventh grade, when Carter "Hot Dog" Wilson gently fluttered his lips against hers, Natalie momentarily considered the possibility that he was the most magical human on the planet. Then, he laughed and said, "Loosen up, Matthews. Nobody wants to kiss a dead fish."
Six years later when he got signed and became a pro skateboarder, she heaved a gigantic sigh of relief. Hot Dog was without a doubt the villain in her glow-up story – always calling her prudish and stuck up, always pointing a finger at her need to make things beautiful and just so.
Which was why she was ready to kill her best friend Alice for inviting him to stay at their place on the night of their high school reunion. She knew her anger was a little irrational. Honestly, how much harm could he do in one night?
If only he wasn't still so damn smexy. &@!!*& Argh.
Hot Dog Summer is a standalone novella with an HEA, but it features characters from the universe of Lola West's books.
Summer is here, and the lovin' is beachy! Take a dip with your favorite instalove romance authors for swoon-worthy stories of seaside steam, lakeside love, cruise connections, and riverfront relations. wink The Hot Happily Ever After Summer series of short, scintillating standalones is guaranteed to make you sweat.