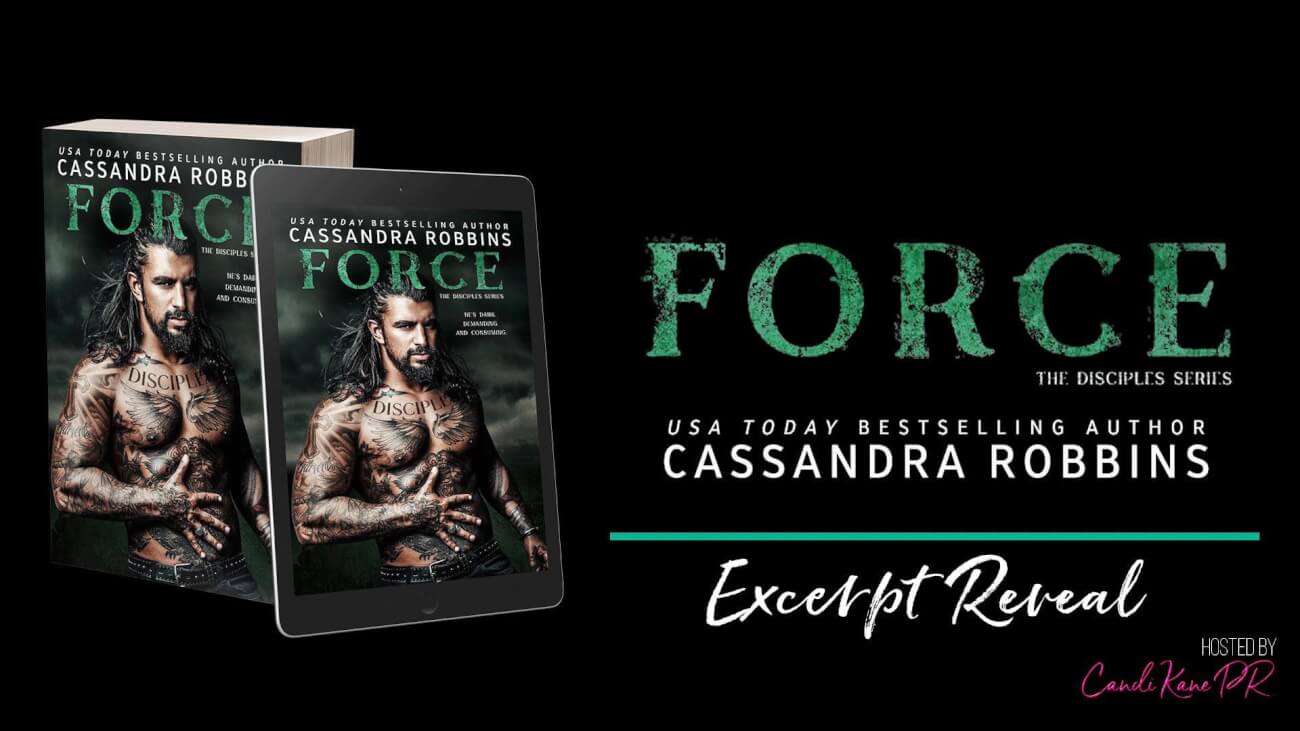 FORCE (The Disciples Book 5) by Cassandra Robbins
Release Date: June 9th
Genre/Tropes: Age-Gap/Second chance
Series Info: Book 5 of The Disciples series. An interconnected standalone series
Add to Goodreads:
PREORDER IS AVAILABLE!!!
Amazon US: https://amzn.to/3tF1QeW
Amazon AU: https://amzn.to/3wFCsr8
Amazon UK: https://amzn.to/3JFB1g6
Amazon CA: https://amzn.to/3JGv8iC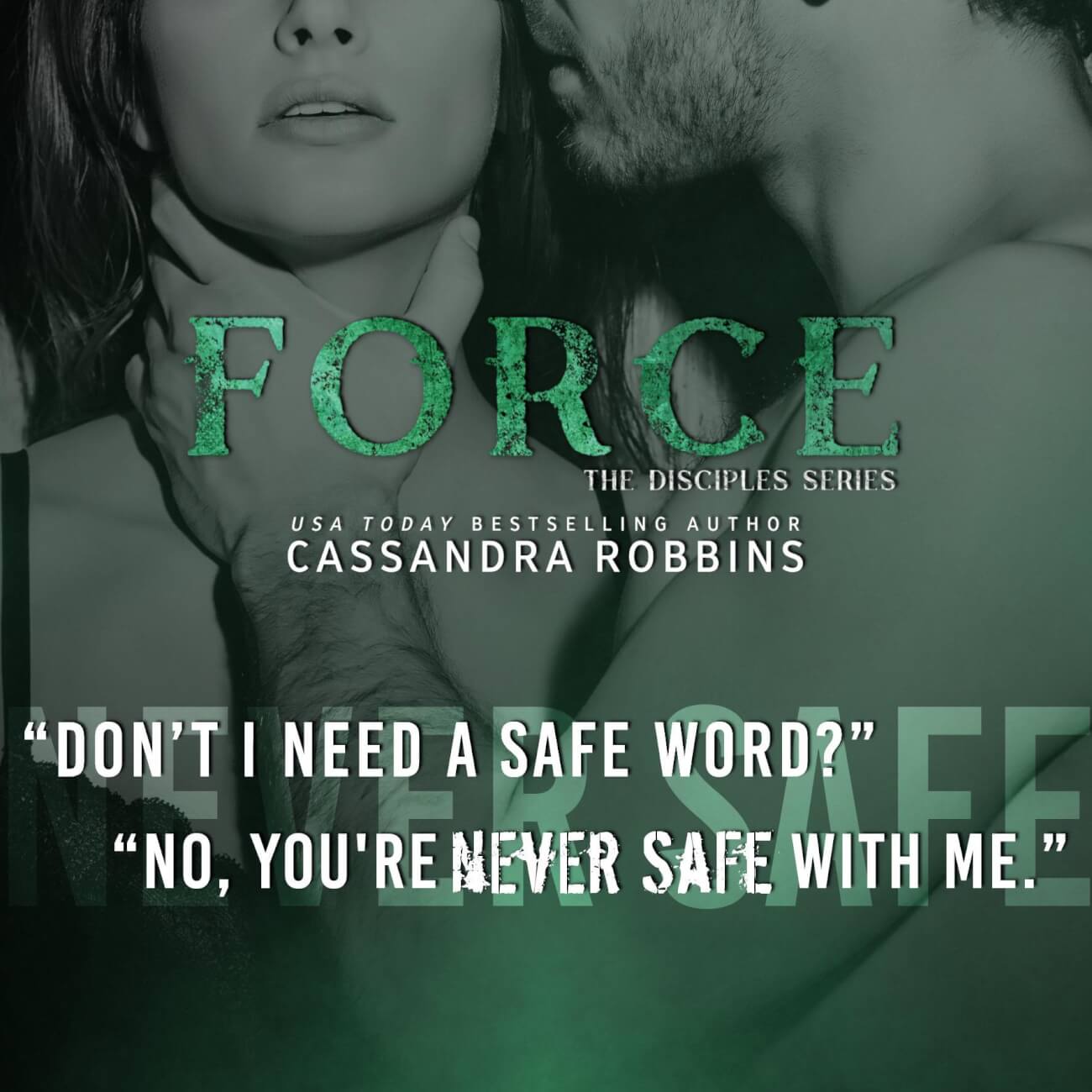 Excerpt:
Standing over her, I unbutton my pants and let that feeling take over the room, cocooning us in our own world. Adrenaline.
Power pumps through my blood as desire takes over, blocking out all reason. "Open your legs," I command, looking down at her. She shivers and tiny goose bumps appear on her arms and legs. I kick off my pants, my hard erection extending past my abdomen.
"If you don't open those legs and show me that wet pussy, I'll tie your ankles too."
Her eyes dip. "Don't I need a safe word?" Her voice is all breathy.
"No, baby." I grin. "You're never safe with me."
Her eyes meet mine and I see the change in them. "Or maybe it's the opposite. I'm always safe with you."
Blurb:
I've made two impulsive decisions in my life, and both have involved the
notorious enforcer of the Disciples MC.
The first, I humiliated myself by spying on him.
The second, I decided to throw caution to the wind and show up at probably the worst possible time.
He's dangerous, demanding, and able to consume me with just one look.
He's also on trial for murder, and no one in his club trusts me.
You'd think I'd run. I mean, the cards are stacked against us.
But I can't escape my need, this all-consuming pull I have with him.
He may be wrong for me, but he's the very force that brings me to life.
About the Author:
Cassandra Robbins is a USA Today, Amazon Top 100, KDP All-star and International bestselling author. She threatened to write a romance novel for years. Robbins finally let the voices take over with her debut novel, The Entitled. She's a self-proclaimed hopeless romantic driven to create obsessive, angst-filled characters who have to fight for their happily ever after. Cassandra resides in Los Angeles with her hot husband, two beautiful children, and a fluffy Samoyed, Stanley. Her family and friends are her lifeline but writing is her passion.
Connect w/Cassandra:
Website: https://www.cassandrafayerobbins.com
Facebook: http://www.facebook.com/cassandrafayerobbins
Facebook Group: https://www.facebook.com/groups/cassiessassycrew/
Twitter: https://twitter.com/CassFayeRobbins
Instagram: http://instagram.com/cassandrafayerobbins
Pinterest: https://www.pinterest.com/scarllettt
Goodreads: https://www.goodreads.com/author/show/17753407.Cassandra_Robbins
Bookbub: https://www.bookbub.com/authors/cassandra-robbins
Amazon: https://amzn.to/308y5WK
Newsletter Signup: https://www.cassandrafayerobbins.com/newsletter