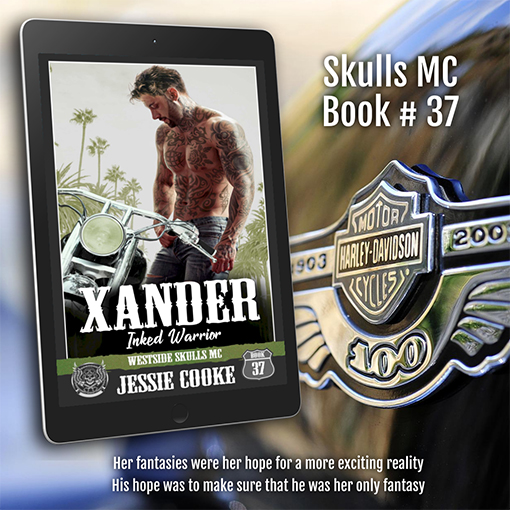 XANDER: The latest book in the Skulls MC series is live now and On Sale at only 99 cents or FREE in Kindle Unlimited.
You can get your copy here… https://dJ&z=EIX9tqz&
Her fantasies were her hope for a more exciting reality.
His hope was to make sure that he was her only fantasy.

She would lose herself in the erotic books she'd read, but when she became the main character in a real-life crime story, all she had to cling to was the trust of the two people she'd always had in her life, and the one she'd only just met.

It's not always family you can rely on in times of need, but this time Xander needed both of his families' help. The one he was born into and his brothers at the Westside Skulls MC.
*******
This book comes with a WARNING!
It's inspired by True Events and deals with rape and suicide, so if you don't like reading books about that, I have dozens of other books to read instead.