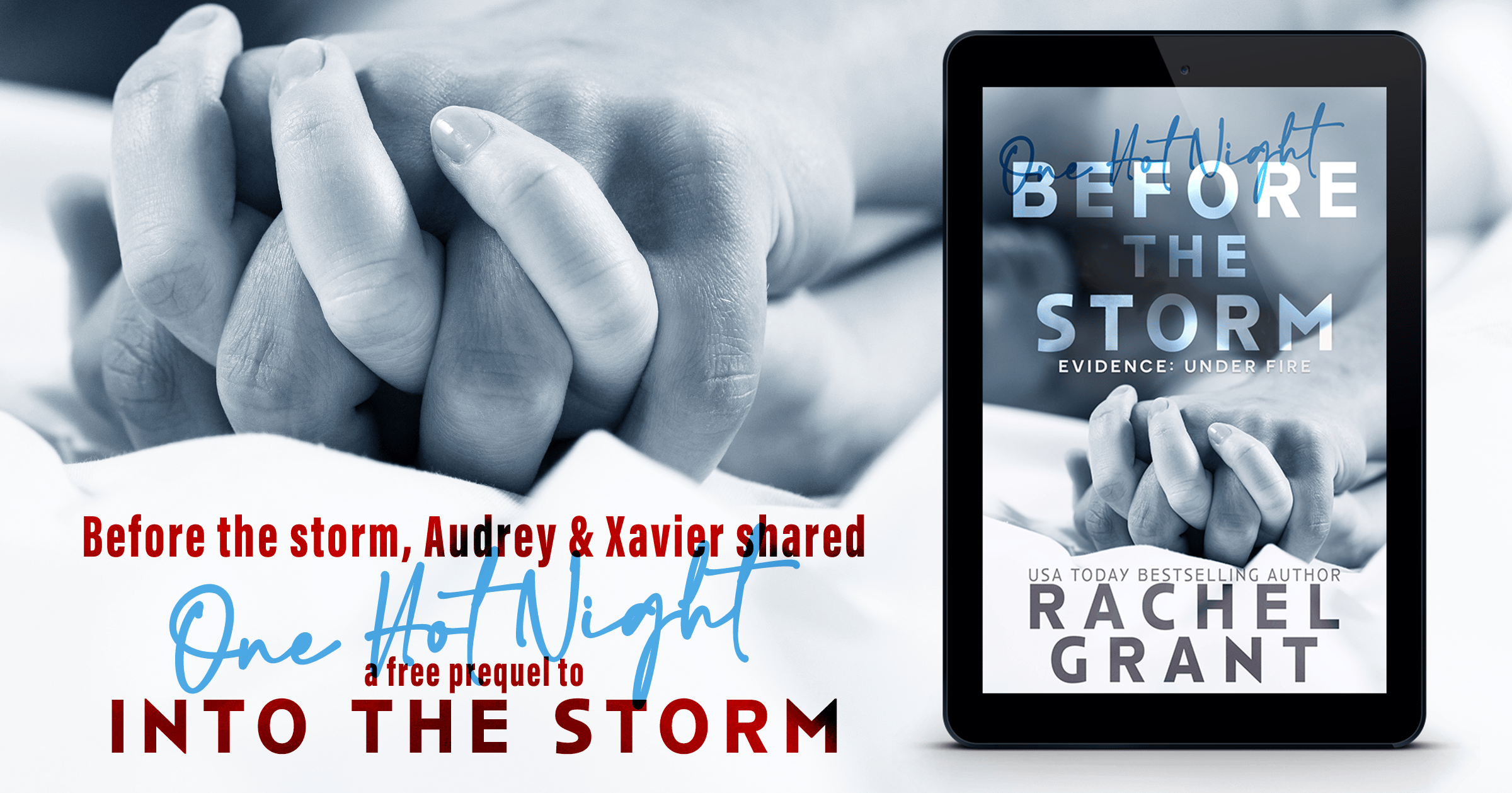 Navy SEAL Xavier Rivera visits historic Lake Olympus Lodge on a scouting mission for a top secret training exercise. In the lodge, he meets smart, attractive park archaeologist Audrey Kendrick. There are many reasons he should ignore the immediate, simmering attraction between them, but in the heat of the moment he has no restraint.
Audrey is drawn to the secretive man who helps her when she's in a bind, and she can't resist taking a chance on a night of passion. But their one red hot night together leads to secrets and betrayal…
You can enjoy INTO THE STORM without reading BEFORE THE STORM, but readers who like more steam on the page won't want to miss it!
As a storm rolls in, a team of elite Navy SEALs arrives at a remote lodge for a wilderness training exercise that becomes terrifyingly real…

Xavier Rivera planned the exercise down to the smallest detail, but he didn't plan the arrival of archaeologist Audrey Kendrick—a woman he shared a passionate night with before betraying her in the worst way.

As the storm is unleashed on the historic lodge it becomes clear the training has been compromised. Trapped by weather, isolated by the remote wilderness, and silenced as communication with the world has been severed, unarmed SEALs face an unexpected and deadly foe.

Audrey and Xavier must set aside their distrust and desire and work together to save a team under fire and survive in a battle against the wild.