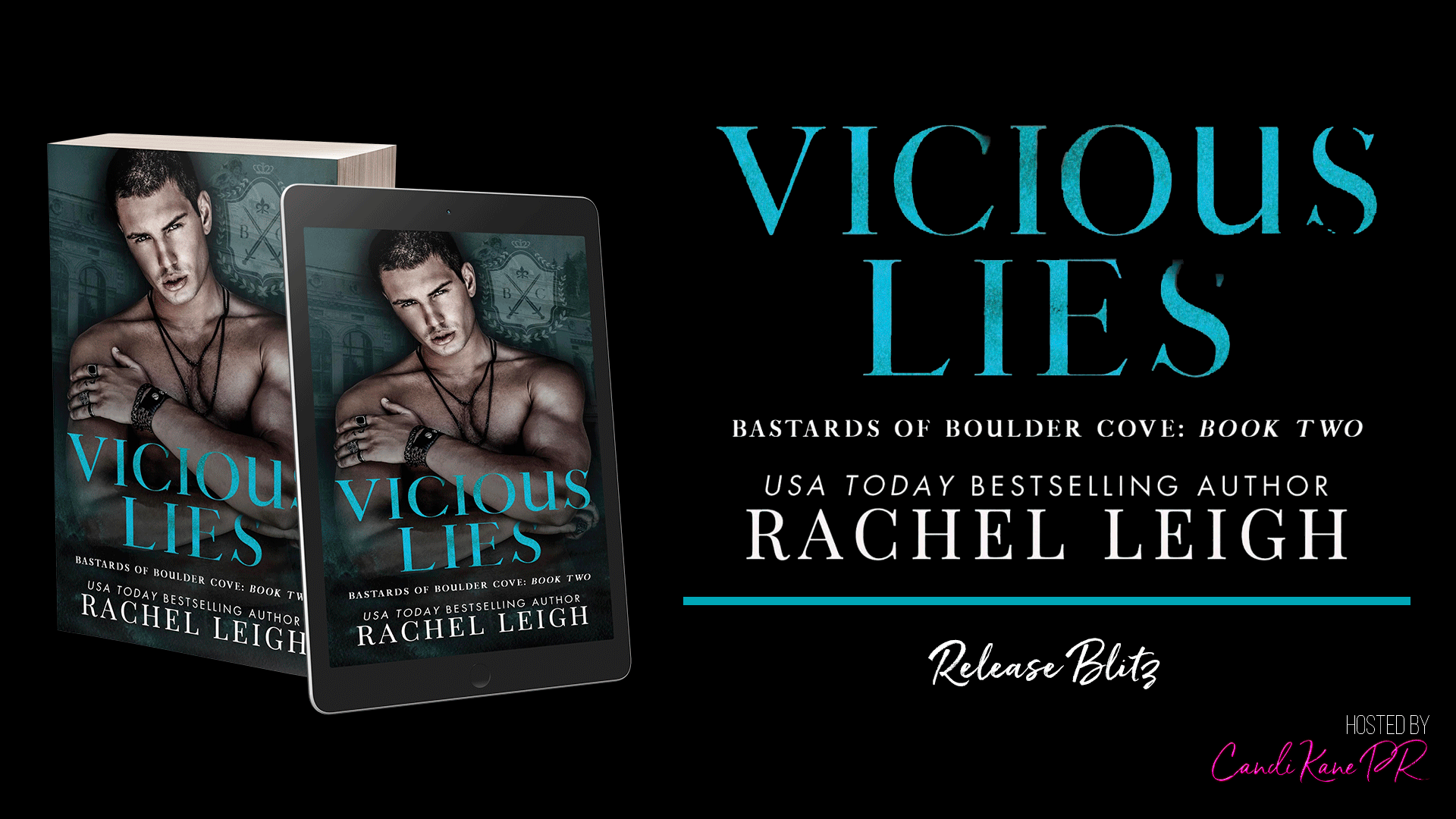 VICIOUS LIES (Bastards of Boulder Cove #2) by Rachel Leigh
Release Date: September 30th
Genre/Tropes: New Adult/Enemies to Lovers/Secret Society/Dark Academia
Series: Bastards of Boulder Cove
VICIOUS LIES, the 2nd book in the Bastards of Boulder Cove series, from USA Today bestselling author Rachel Leigh is NOW AVAILABLE!!
Grab your copy today! Free in KU!
Amazon: http://mybook.to/bobc2
Read the prequel FREE NOW:
http://books2read.com/bobcdarkdesires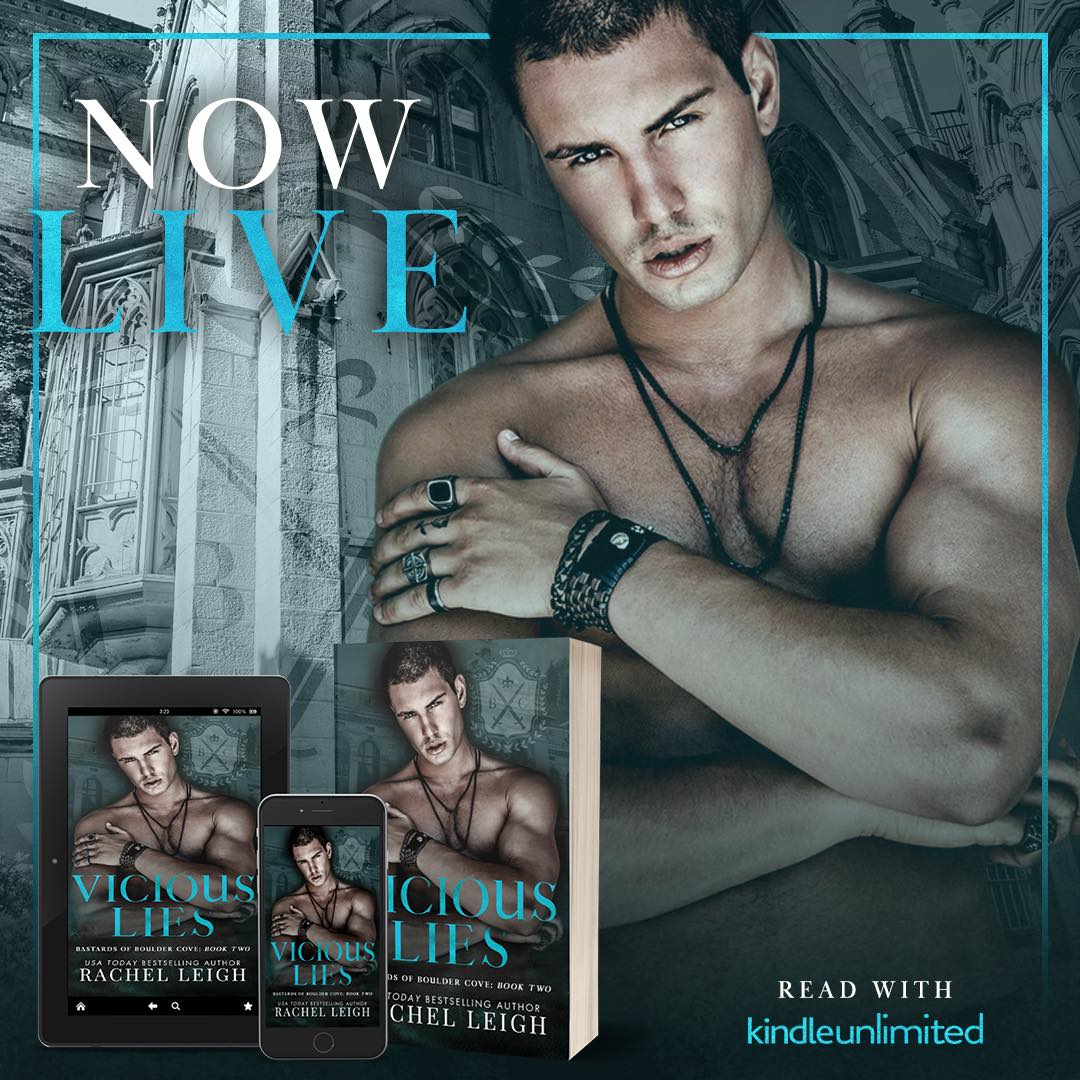 Add to Goodreads:
Blurb:
At Boulder Cove Academy, three things are certain:
The Lawless Rule.
The games are dangerous.
Nothing is as it seems.
I came here expecting to face my bullies with an iron fist.
I played their games and won.
Now that I've earned my place, at the academy and in their home, I should feel safe.
But with every past there is a shadow and mine is drawing closer with each step I take.
I thought The Lawless were the ones I should fear, but someone far more vicious is watching.
The games should be over, but it seems they've only just begun.
About the Author:
Rachel Leigh is a USA Today bestselling author of new adult and contemporary romance. You can expect twists and turns, bad boys, strong heroines, and an HEA.
Rachel lives in leggings, overuses emojis, and survives on books and coffee. Writing is her passion. Her goal is to take readers on an adventure with her words, while showing them that even on the darkest days, love conquers all.
Connect w/Rachel:
Website: www.rachelleighauthor.com
Bookbub: bookbub.com/profile/rachel-leigh
Goodreads: https://www.goodreads.com/author/show/19155638.Rachel_Leigh
IG: https://instagram.com/rachelleighauthor
Facebook: https://www.facebook.com/rachelleighauthor/
Amazon: http://www.amazon.com/Rachel-Leigh/e/B07SSK8P2F
Readers Group: http://bit.ly/rl_ramblers
Rachel's Ramblings Newsletter: https://bit.ly/rl_news