Title: High Impact (High Mountain Trackers, #4)
Author: Freya Barker
Genre: Romantic Suspense
Release Date: December 6, 2022
Cover Designer: Freya Barker
Hosted by: Buoni Amici Press, LLC.


Manager for Hart's Horse Rescue, Lucy Lenoir, finally feels she has a handle on life after having worked hard to leave her old one behind. So hard, there are times she almost forgets what she escaped. Memories which suddenly come flooding back when she catches a glimpse of a familiar horseman in town.
What's worse, he's in the company of the unlikely cowboy she's only just beginning to trust.
High Mountain Tracker, Bo Rivera, tries hard never to repeat his mistakes. A huge one changed the course of his life and made him particularly cautious, especially around women. So much so, he almost passed up on the best thing to ever walk into his life; the compact, blonde ballbuster in need of a gentle hand.
However, the more he learns about her, the more he realizes a soft touch alone won't keep her demons at bay. Those will need a firmer hand…to keep the gun steady.
AMAZON | APPLE BOOKS | NOOK | KOBO |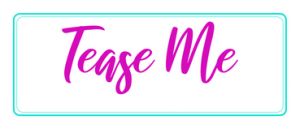 MY REVIEW:
I love this series! Sexy former military cowboys, their fierce women and the beautiful, sometimes harsh mountains of Montana. I've been waiting on Lucy story from the start of the series and there was no doubt that the wonderful Bo would be her man. Their connection was special and the slow build of their romance was beautiful. I just knew that Lucy's backstory would be heartbreaking and it was so painful. I loved that Bo was there for her every step of the way. Bo is a fabulous hero but no without some damage in his past. The suspense part of the story didn't feature a lot of the tracking parts like the previous stories and it wasn't until the end that the trackers and their horses were called into action. I love the older characters in these stories and the mature romance with lots of emotion but low on angst. All the old characters show up. I loved the growth of Dan and can't wait for his story. This is another terrific story in this thrilling series with mystery, intrigue, danger and sexy romance. Loved it!
USA Today bestselling author Freya Barker loves writing about ordinary people with extraordinary stories.
With forty-plus books already published, she continues to create characters who are perhaps less than perfect, each struggling to find their own slice of happy.
Recipient of the ReadFREE.ly 2019 Best Book We've Read All Year Award for "Covering Ollie, the 2015 RomCon "Reader's Choice" Award for Best First Book, "Slim To None", Finalist for the 2017 Kindle Book Award with "From Dust", and Finalist for the 2020 Kindle Book Award with "When Hope Ends", Freya spins story after story with an endless supply of bruised and dented characters, vying for attention!

Purchase/Pre Order the rest of the series!!