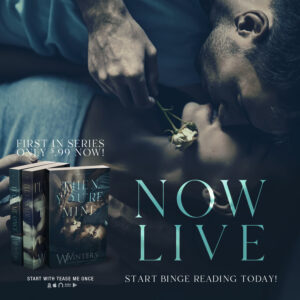 From USA Today and Wall Street Journal best-selling romance author, W Winters, comes a provocative tale of a club designed for wealthy sinners. It's a story crafted for those of us who crave the villain.
I wish I'd known before it got to this point so I could have stopped it. I'd have chosen her above all else… if only I could go back. Even if it meant never getting to kiss her, to love her, to be consumed by the woman she is and the love she gave me.
The only thing I know as truth now is that it's all my fault and it's all too late.
Her dark eyes hold obvious pain and misery, so much regret, but more than anything I know she looks back at me, her grip slipping, because she loves me.
She has no idea how much I love her, though.
This can't be how our story ends.
I'll burn the world down if that's what it takes. I'm never letting her go.
Grab Your Copy!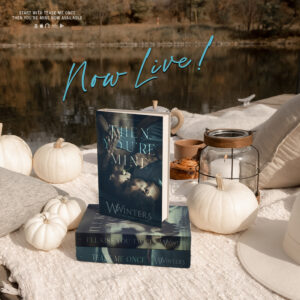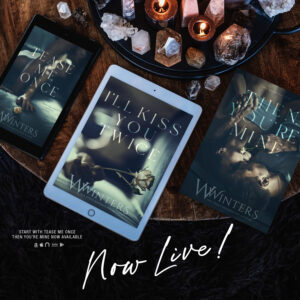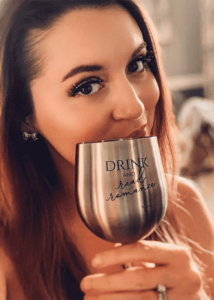 Meet W. Winters:
I started writing after having my little girl, Evie, December of 2015. All during my pregnancy with her I read. I only wanted to read romance novels and I read everything I could get my hands on. I would read a book a day — sometimes two. In January I was staying up late with her and just thinking of all these stories. They came to me constantly. I finally sat down and just started writing. I always wanted to do it so I figured, why not?
I never thought I would reach this point of success to be honest. It's insane to me that I have connected with so many readers.
And I love each and every one of them for all of their support. I'll be honest, some days are HARD. I have my littles during the day and I write at night. Some days are just simply exhausting and then I hear from a reader and it motivates me to push through and keep writing. I couldn't be more grateful for this wonderful career. For more information, visit https://www.willowwinterswrites.com/
Keep up with W. Winters and receive your FREE copy of one of her books when you subscribe to her newsletter: https://amazon.us12.list-manage.com/subscribe?u=834d325bbd80ac18effdcedc2&id=89031fa388
Connect with W, Winters:
wwinters@willowwinterswrites.com
Hosted By: