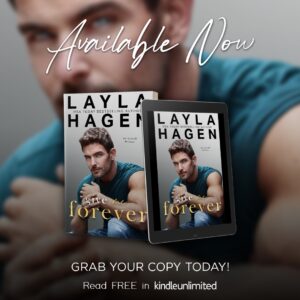 Don't fall for your ex … famous last words.
Conned out of my business I have no other choice but to move back home to Chicago. I'm determined to rebuild everything, but I'm so broke that I can't even afford to pay rent.
Then my first love, Sam Maxwell, unexpectedly pops back into my life and turns out to be my knight in shining armor.
When he offers to share an apartment, I'm eager to accept. After all, it's been fifteen years since I last saw him, and we hardly know each other anymore.
But I was wrong—so very wrong.
The second we move in together, I realize I'm in over my head: Sam is even hotter than I remember.
More daring.
More shameless.
More…everything.
And the spark I'd thought was long gone rekindles and neither of us tries to stop it.
Sam Maxwell is my past and my present. And he may be my future too.
Amazon: https://www.amazon.com/dp/B0C29MPWDJ
FREE in Kindle Unlimited
Meet Layla Hagen: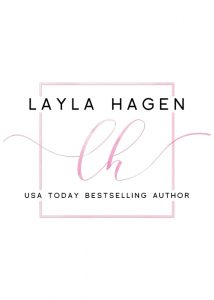 Welcome! My name is Layla Hagen and I am a USA Today bestselling author of contemporary romance.
I fell in love with books when I was nine years old, and my love affair with stories continues even now, many years later.
I write romantic stories and can't wait to share them with the world.
And I drink coffee.
Keep up with Layla Hagen and subscribe to her newsletter: http://laylahagen.com/mailing-list-sign-up/
To learn more about Layla Hagen & her books, visit here!
Connect with Layla Hagen:
https://laylahagen.com/contact-layla/
Hosted By: