SILENCED
Serena Akeroyd
Release Date: June 1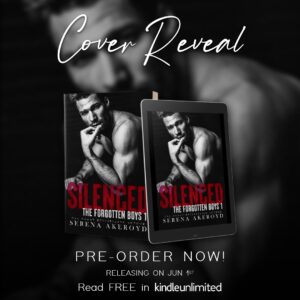 A Hades and Persephone modern day retelling
I sit on a throne of sins.
Silent in the shadows, untouchable like the King of the Underworld himself.
Few even know the sound of my voice, but those who fear me call me Monster. My men just call me Pakhan.
To her, I am Nikolai.
Her savior. Her captor. Her lover.
With hair as bright as the sun, a face that could sink a thousand ships, and more curves than I can handle, Cassiopeia. Is. Everything.
But she's in danger.
And safety comes with a price tag.
She can fight that, can even fight me, but I'm her Hades and I won't let my Persephone go…
This is book one of The Forgotten Boys, a Russian Mafia series set in the Five Points' Mob Universe
Pre-Order Link:
https://books2read.com/u/4jgYNo?store=amazon&format=EBOOK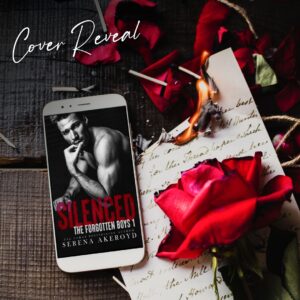 Meet Serena Akeroyd:
HI I'M SERENA AKEROYD, AKA G. A. MAZURKE
USA Today and International Best Selling Author, I am most known for my mafia and MC series set in the Five Points Mob Universe.
Avid reader of all things romance, I first started my career as a why choose author in both contemporary and paranormal. I eventually made my way to MF romance where I found my groove with the O'Donnelly brothers, the Satan Sinners and most recently the Valentini Family.
In my back list you can find some MM, MF, MFM and Why Choose romances. HEA guaranteed!
When not writing I am either reading, traveling or coloring.
For more information on Serena and her books visit: https://serenaakeroyd.com/
Connect with Serena Akeroyd:
https://serenaakeroyd.com/about-me/
Hosted by: