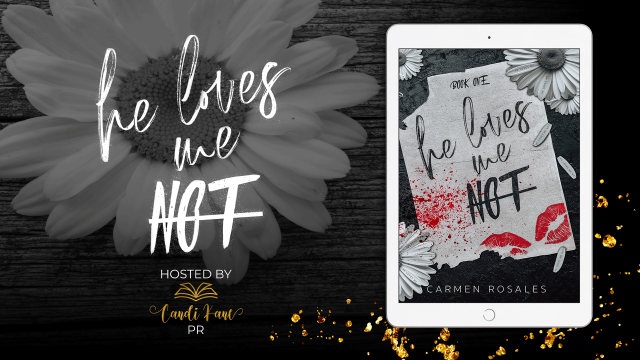 HE LOVES ME NOT BY CARMEN ROSALES
Genre/Tropes: Dark Romance / Dark High School Romance / BullyRomance
Series: Book 1 of the He Loves Me Not/He Loves Me Duet
He Loves Me Not, book 1 of the He Loves Me Not/He Loves Me Duet, by Carmen Rosales is NOW LIVE!!
Grab this all-new dark romance today!
Signed Paperback copies are available on Carmen's Website
Add to Goodreads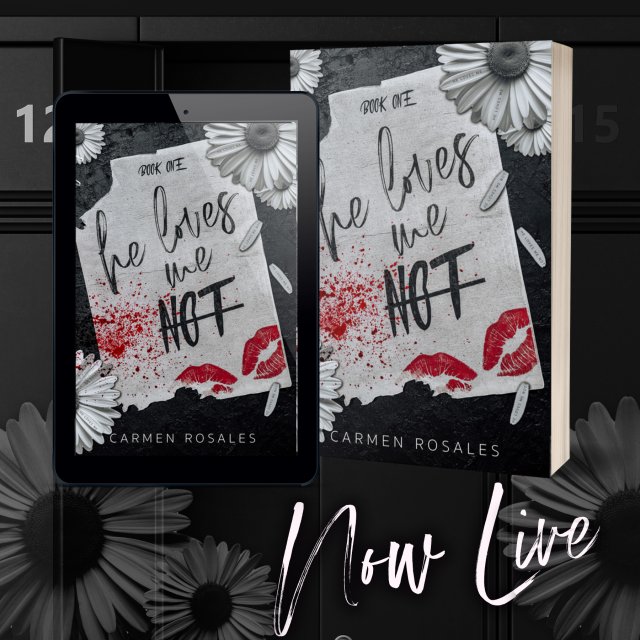 Blurb:
Forbidden love never felt so right…
Rubi Murray struggles to keep her homelife a secret—even from her best friend and soulmate, Ky Reeves. When the two met as children, social and financial differences couldn't deter their friendship and devotion to one another. But Rubi will not dare admit that her family refuses to accept Ky as her "pretty little rich boy" friend—let alone as her boyfriend. Day in and day out she endures the pain and abuse her stepfather inflicts upon her so she can have just one more moment with Ky.
But all good things must come to an end…
When Ky receives a handwritten letter that Rubi is gone, his anger and abandonment threaten to destroy him. After all of their time together, he deserves more than just a note with a silly dried daisy as a symbol of their friendship. Now, it's up to Ky to pick up the pieces of his shattered heart. Was their relationship a simple game of "He loves me; He loves me not?"
Or was there always more that neither of them could ever confess?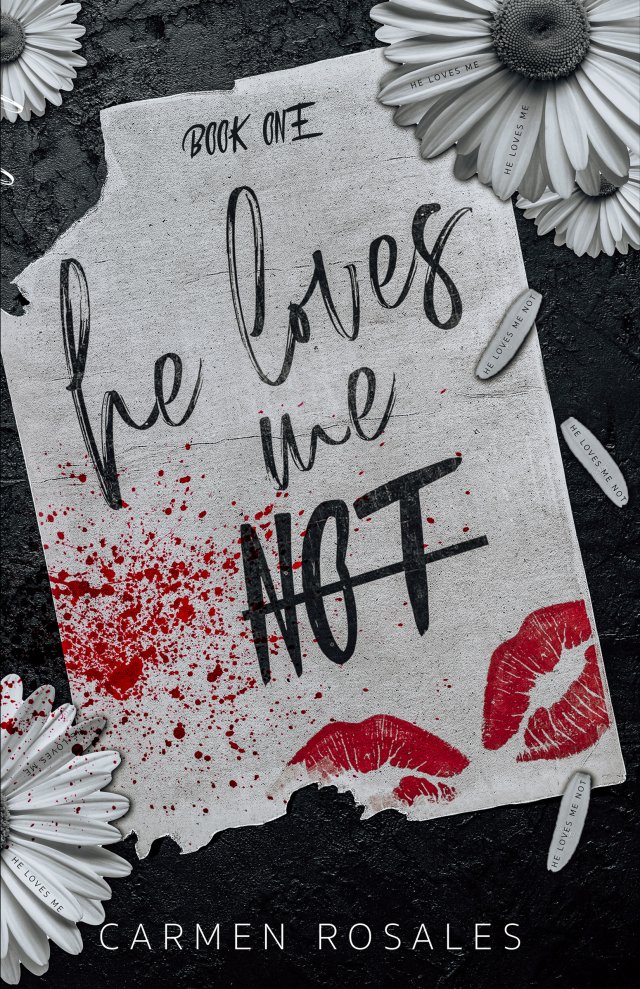 About the Author:
Carmen Rosales is a Steamy Romance Author. Writing Alphas.Like never before. She writes Dark Romance and Contemporary Romance.
She loves spending time with her family. When she is not writing, she is reading. She is an Army veteran and is currently completing her Doctorate Degree in Business and has the love and support of her husband and five children.
Connect with Carmen:
Website: www.carmenrosales.com
Facebook: https://www.facebook.com/CarmenRosalesAuthor/
Twitter: https://twitter.com/AuthorCRosales
Instagram: https://instagram.com/carmenrosalesauthor
Goodreads: https://www.goodreads.com/author/show/21692592.Carmen_Rosales
Amazon:https://www.amazon.com/Carmen-Rosales/e/B09BG3NYNX/
TikTok: https://vm.tiktok.com/ZMRKBTbxY/