FALLING FOR THE CEO
Layla Hagen
Release Date: June 15
Preorder NOW as it will only be available on Amazon and Kindle Unlimited on release day!
A sizzling single Dad, neighbors-to-lovers romance by USA Today bestselling author Layla Hagen
I'm Spencer Whitley, the CEO of a billion-dollar company.
Behind closed doors, I'm a clueless, single dad, reading parenting books, trying to decide on the best brand of formula for my son… and how to get him to sleep through the night.
I have no idea what I'm doing, but one way or another I'm determined to be a good father.
Taking care of a baby doesn't leave me time for anything, especially dating — or even a hook-up.
But as of late I've really noticed my new neighbor, Penny, who is stunning as hell and a klutz. One day, while walking her dog, she falls on the cement, scraping her knees and elbows. I do the gentlemanly thing, and invite her into my home to treat her wounds.
Up close, it's impossible to ignore her beauty. And when she plays with my son, she's downright adorable.
Suddenly, I can't deny how much I want her. And I know exactly what I need to do.
Pre-Order Link:
Amazon https://www.amazon.com/dp/B0C43YCR1Z
Apple https://books.apple.com/us/book/falling-for-the-ceo/id6448752107
B&N https://www.barnesandnoble.com/w/falling-for-the-ceo-layla-hagen/1143431683?ean=2940167468283
Kobo https://www.kobo.com/us/en/ebook/falling-for-the-ceo-3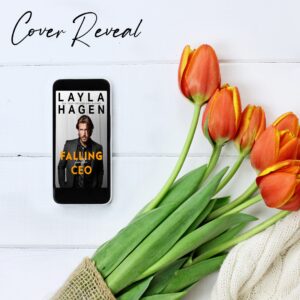 Meet Layla Hagen: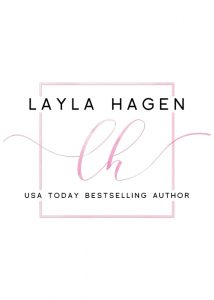 My name is Layla Hagen and I am a USA Today bestselling author of contemporary romance.
I fell in love with books when I was nine years old, and my love affair with stories continues even now, many years later.
I write romantic stories and can't wait to share them with the world.
And I drink coffee.
Keep up with Layla Hagen and subscribe to her newsletter: http://laylahagen.com/mailing-list-sign-up/
To learn more about Layla Hagen & her books, visit here!
Connect with Layla Hagen:
https://laylahagen.com/contact-layla/
Hosted by: