INDECENT SECRETS
Erika Wilde
Release Date: May 23
Bryce Rivers is gorgeous, arrogant, and nothing like I anticipated. That's okay, because I'm not going to be what he expected, either.
Seducing him should have been a piece of cake, until I discover he's hiding a few indecent secrets of his own.
Secretly infiltrating myself into this land development company wasn't about the money, it was about making a difference. When I heard that the head of the organization had died and his nephew had inherited the entire corporation, I thought I finally stood a chance to persuade him to my way of thinking.
The new guy wasn't at all what I'd expected. For a reported "recluse", he was surprisingly charming, intelligent, and had a rapier wit that matched my own. Our attraction was mutual and scorching hot, which made it incredibly easy to seduce my way into his life and hopefully use that influence to steer him to make changes.
The man knew how to set my sheets on fire, but he wasn't easily swayed. This might have started out as something impersonal between us, but the more I got to know him, the harder I fell for him, which wasn't the plan.
I could only hope that once I made my true motives known that I wouldn't end up destroying something more valuable—us.
And then I discovered that I wasn't the only one hiding secrets . .
Grab your copy:
Amazon: https://geni.us/IndecentSecretsKindle
Apple: https://geni.us/IndecentSecretsApple
BN: https://geni.us/IndecentSecretsNook
Kobo: https://geni.us/IndecentSecretsKobo
GooglePlay: https://geni.us/IndecentSecretsGoogle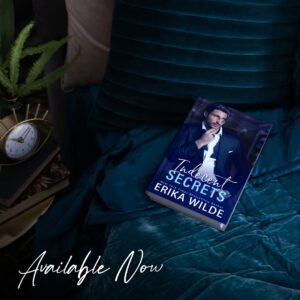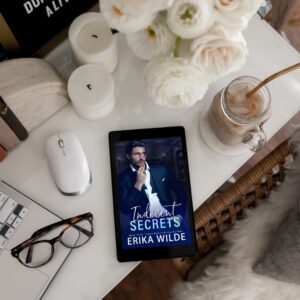 Meet Erika Wilde:
Erika Wilde is a Bestselling author and is best known for her super sexy Marriage Diaries series and The Players Club series, and has also co-written multiple series with Carly Phillips, her best friend and writing buddy for the past twenty years. She lives in Oregon with her husband, and when she's not writing you can find her exploring the beautiful Pacific Northwest. For more information on her upcoming releases, please sign up for her newsletter (below).
To find out about Erika Wilde's upcoming releases and giveaways, sign up for her newsletter here
For more information on Erika Wilde and her books visit: https://erikawilde.com/
Connect with Erika Wilde:
https://erikawilde.com/contact