𝐓𝐡𝐞 𝐓𝐨𝐮𝐜𝐡 𝐨𝐟 𝐚 𝐕𝐢𝐥𝐥𝐚𝐢𝐧 𝐛𝐲 𝐇𝐨𝐥𝐥𝐲 𝐑𝐞𝐧𝐞𝐞 𝐢𝐬 𝐋𝐈𝐕𝐄! 𝐃𝐨𝐧'𝐭 𝐦𝐢𝐬𝐬 𝐭𝐡𝐢𝐬 𝐞𝐧𝐞𝐦𝐢𝐞𝐬 𝐭𝐨 𝐥𝐨𝐯𝐞𝐫𝐬 𝐫𝐨𝐦𝐚𝐧𝐜𝐞!
#𝟏-𝐜𝐥𝐢𝐜𝐤 𝐭𝐨𝐝𝐚𝐲!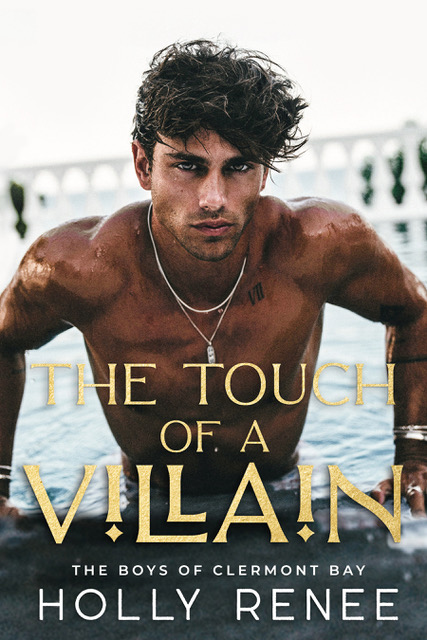 BLURB
𝙔𝙤𝙪𝙣𝙜. 𝙒𝙚𝙖𝙡𝙩𝙝𝙮. 𝙀𝙡𝙞𝙩𝙚. 𝙍𝙪𝙩𝙝𝙡𝙚𝙨𝙨. 𝙏𝙝𝙚 𝙗𝙤𝙮𝙨 𝙤𝙛 𝘾𝙡𝙚𝙧𝙢𝙤𝙣𝙩 𝘽𝙖𝙮 𝙧𝙪𝙡𝙚𝙙 𝙤𝙫𝙚𝙧 𝙩𝙝𝙞𝙨 𝙩𝙤𝙬𝙣 𝙖𝙨 𝙞𝙛 𝙞𝙩 𝙬𝙖𝙨 𝙩𝙝𝙚𝙞𝙧 𝙠𝙞𝙣𝙜𝙙𝙤𝙢.
And Beck Clermont controlled them all.
He was arrogant and conceited, and from the moment I met him, he had made up his mind about me.
Dangerously handsome and wickedly cruel, he had no intention of letting me spend my senior year under the radar.
The secrets of old money ran deep, and even though I barely knew them, the sins of my family had put a target on my back.
He was a hurricane, and I was unprepared for the storm.
His touch fatal. His impact irreparable.
There was no negotiation.
He stole my heart. Without warning, without permission.
𝙃𝙚 𝙬𝙖𝙨 𝙩𝙝𝙚 𝙚𝙣𝙚𝙢𝙮, 𝙗𝙪𝙩 𝙩𝙝𝙖𝙩 𝙙𝙞𝙙𝙣'𝙩 𝙨𝙩𝙤𝙥 𝙢𝙚 𝙛𝙧𝙤𝙢 𝙛𝙖𝙡𝙡𝙞𝙣𝙜 𝙛𝙤𝙧 𝙏𝙝𝙚 𝙏𝙤𝙪𝙘𝙝 𝙤𝙛 𝙖 𝙑𝙞𝙡𝙡𝙖𝙞𝙣.
Add to Goodreads ➜ https://bit.ly/TTOAV-GR
PURCHASE LINKS
Universal Link: https://books2read.com/u/mejykg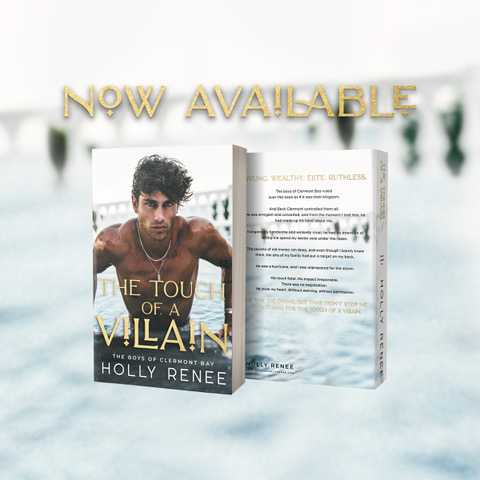 GIVEAWAY
To celebrate the release of The Touch of a Villain's, Holly Renee is hosting a giveaway. Head to her Facebook page to enter: http://www.facebook.com/authorhollyrenee
TEASERS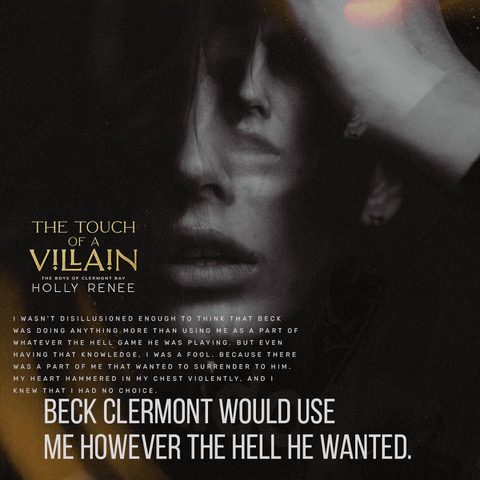 MY REVIEW:
Delicious villainy! This grabbed me from the beginning and kept me turning the pages all the way to that 'no he didn't' ending. The villain was so bad even if he had his reasons. I love these characters and the swoon-worthy slow-build romance. What starts out revenge turns into a panty-melting seduction that turns the tables on our delicious hero, Beck. He's a bad boy with an inkling of a good heart behind all his villainous deeds. After a devastating occurrence the object for retribution falls into his lap in the form of new girl Josie. She's a fiery innocent in Beck's plan when she is forced to live with her father she doesn't know and a stepbrother she's never been around. A stepbrother that is the cause of Beck's treachery. After her modest upbringing, Josie is in a new environment of uber wealth with spoiled brats and a private school. It's so not her scene plus she dealing with a crushing loss. She's fabulous as the object of Beck's wrath and a girl on the cusp of womanhood. The build to the shocking ending with our couple in a heartbreaking situation is emotional and sizzling. This is a fantastic high school romance with all the feels in a revenge plot scenario that is authentic and right on target. The secret of Beck's wrath was fairly obvious but all the details were jaw dropping and Beck's answer was just wrong and devastating for Josie. Too late he realizes his mistake and the ending left our couple in tatters. And thank you Holly Renee for not giving Beck a monster D. In fact I loved that there weren't a lot of physical descriptors other than the characters thoughts. The writing was terrific and kept me enthralled with the secrets, the yummy characters and the lip smacking romance. I can't wait for the next installment. One of the best high school romances and a must read! Love me a villain with an electric touch. So good!
ABOUT THE AUTHOR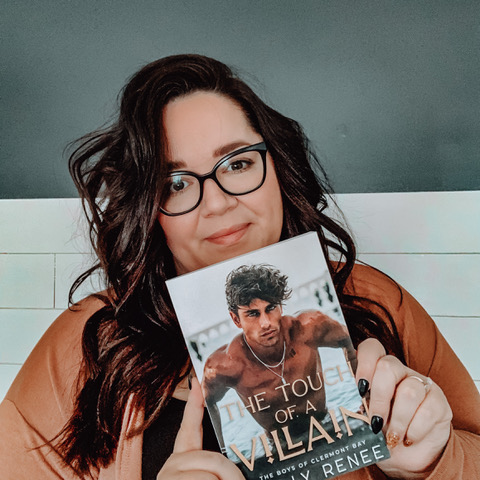 Amazon Top 100 bestselling author of contemporary romance, Holly Renee brings readers a pinch of angst, an indulgence of heat, and the perfect amount of heart in every book.
Born and raised in East Tennessee, she is a married mom of two wild children. When she's not writing, you can find her reading, pretending to be a dragon for the hundredth time that day, being disgustingly in love with her husband, or chilling in the middle of the lake with her sunglasses and a float.
Holly is a lover of all things romance, Mexican food, Harry Potter, and yoga pants.
AUTHOR LINKS
FB Author Page | ReaderGroup | Instagram | BB | GR | AMZ Author Page | Newsletter Sign up | TikTok | Website