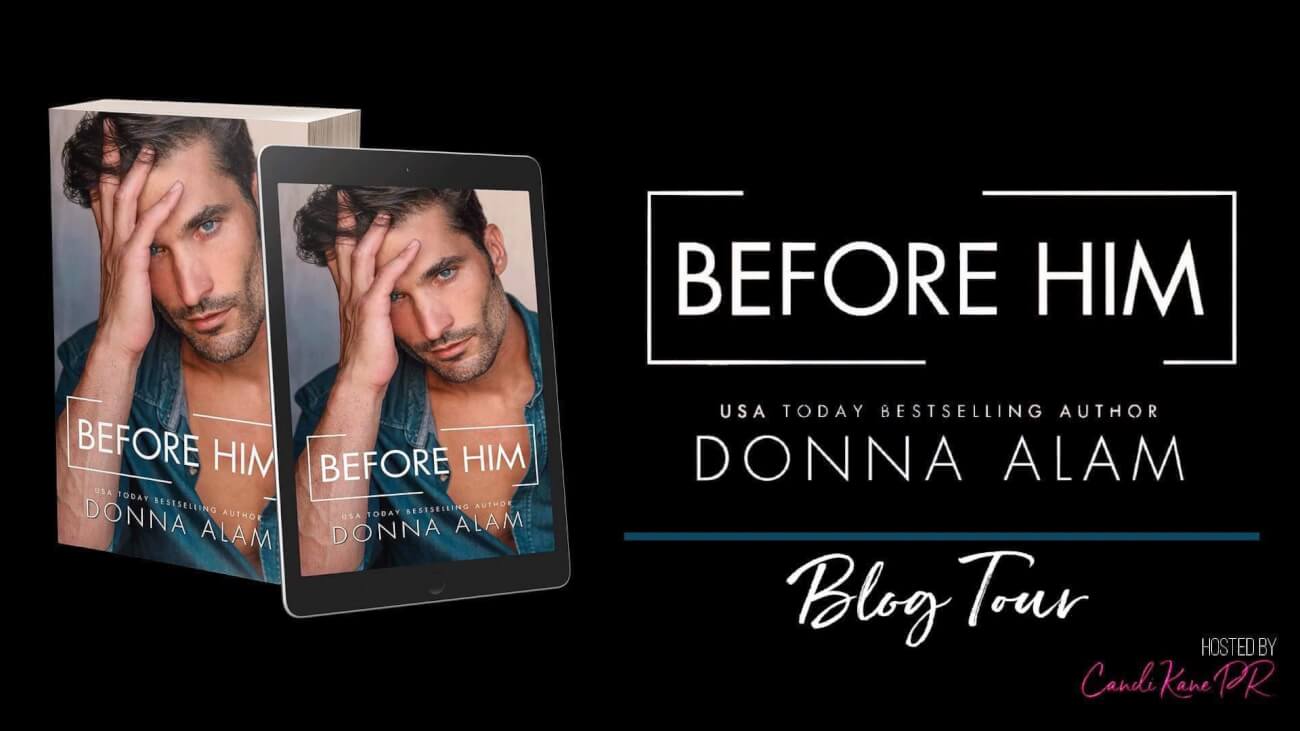 BEFORE HIM by Donna Alam
Release Date: June 9th
Genre/Tropes: Small Town Romance/Second Chance Romance
NOW AVAILABLE!
FREE in KU!
Amazon US: https://amzn.to/3H65y64
Amazon INTL: https://geni.us/BeforeHim
✓ Small town
✓ Big secrets
✓ Grumpy/sunshine in reverse
✓ Second chances
✓ Heart, humor, and heat!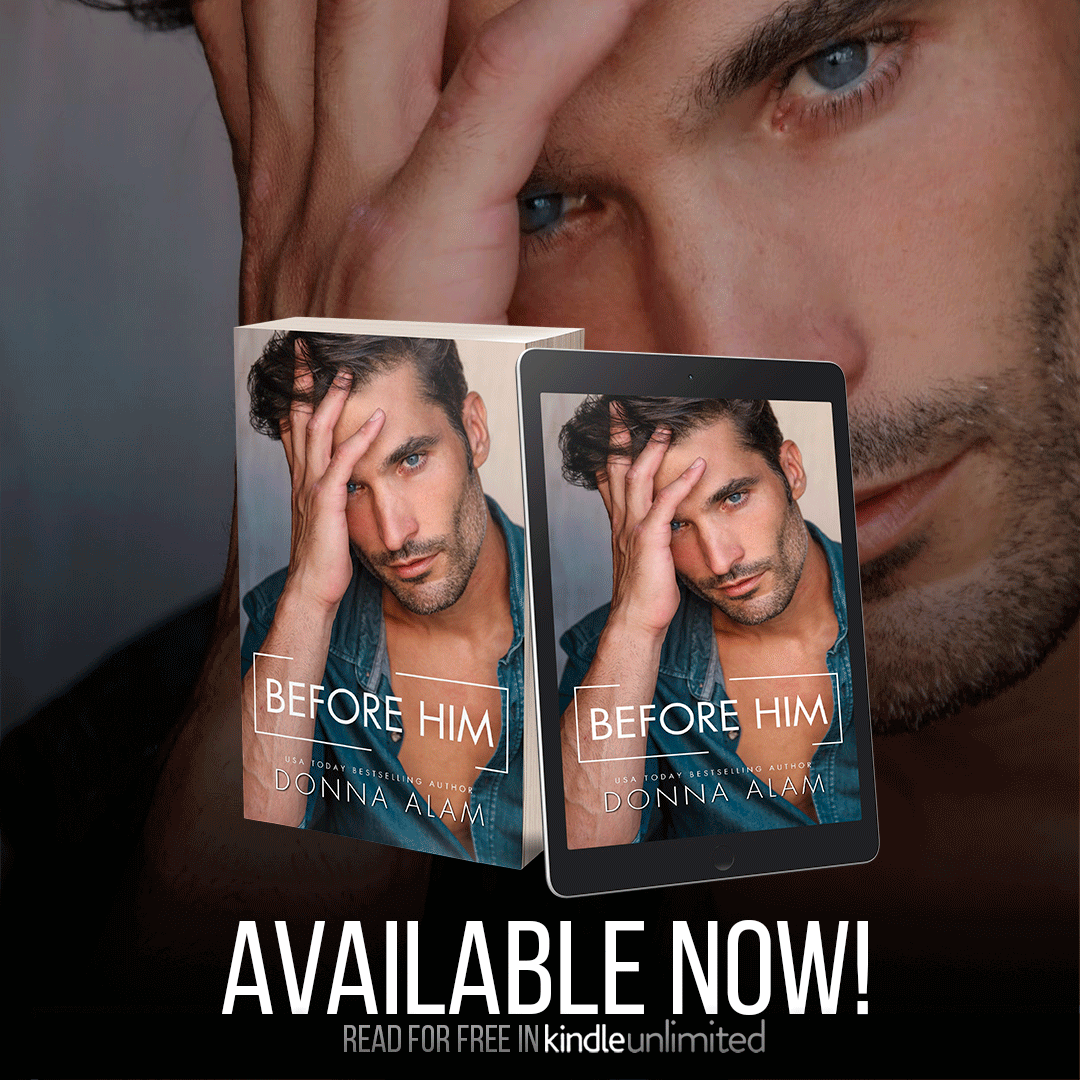 Add to Goodreads: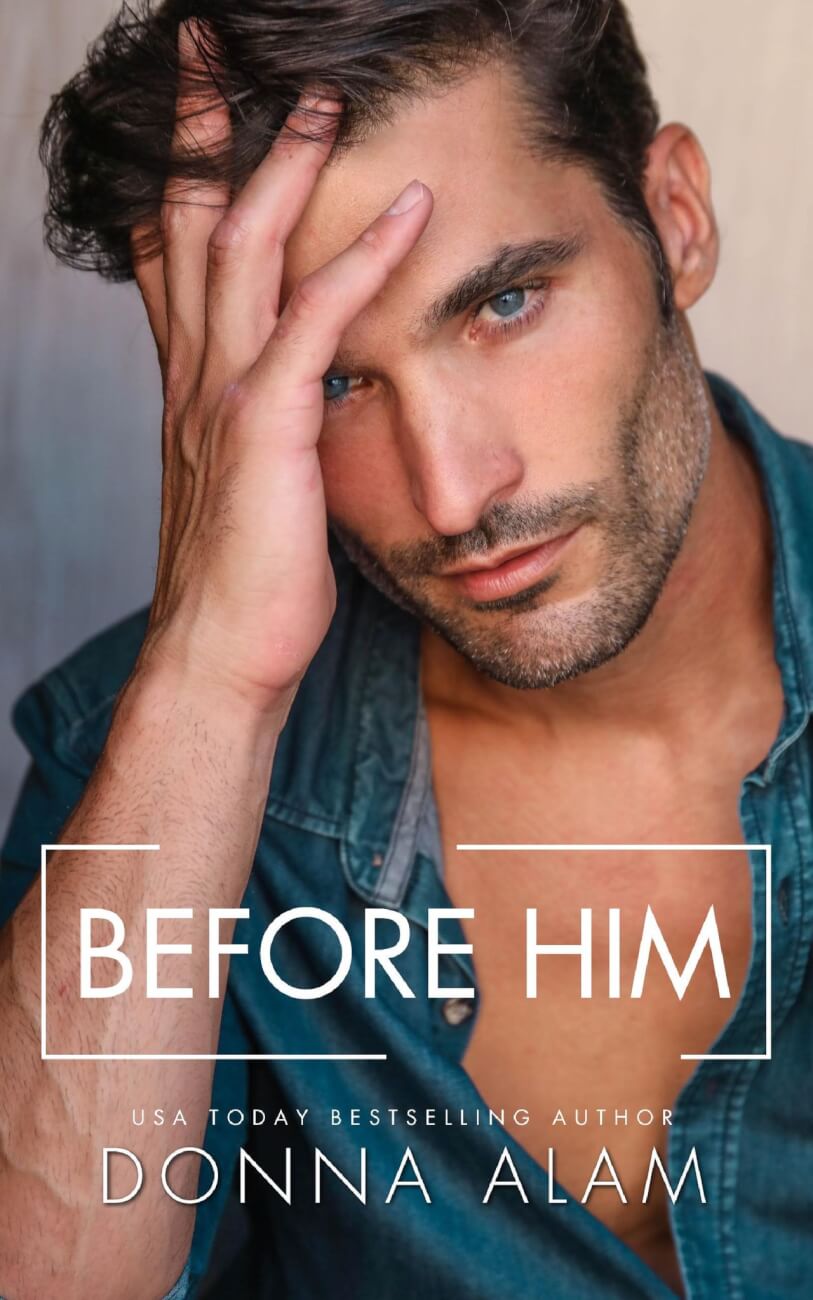 Blurb:
Fate taught me eight years ago what happens in Vegas doesn't always stay in Vegas.
Even if you do use condoms.
It's a tale as old as time.
Girl meets boy (cute face, charisma, killer suit)
A wild night is had, and girl later finds out she's pregnant.
She doesn't finish college,
Doesn't get $200 dollars for passing go.
Forced return to her hometown,
She makes her living serving coffee with a smile.
Even when she's feeling stabby.
She does it all for her boy, the only man she'll ever need in her life.
Until Fate decides otherwise.
She finds herself looking into those piercing blue eyes again.
He's all man now.
And he's been looking for her this whole time.
Now he's living next door,
Shaking up her world, and driving her crazy!
Softening her heart as she watches him father their child.
She drops more than her defenses . . .
But she can't take a chance on loving him.
Because secrets have a habit of resurfacing,
And her heart can't take losing him a second time.
About the Author:
USA Today bestseller Donna is a writer of love stories with heart, humour, and heat. When not bashing away at her keyboard, she can often be found hiding from her responsibilities with a book in her hand and a mop of a dog at her feet.
Get to hear all the news by joining her newsletter or come say hello in her private reader group, Donna's Lambs.
Connect w/Donna:
Website: http://donnaalam.com/
Facebook: https://www.facebook.com/AuthorDonnaAlam
Reader Group: https://www.facebook.com/groups/DonnasLambs
Twitter: https://twitter.com/word_hoor
Instagram: https://www.instagram.com/donna_alam/
Goodreads: https://www.goodreads.com/author/show/8395750.Donna_Alam
Bookbub: https://www.bookbub.com/authors/donna-alam
Amazon: https://amzn.to/2xKSj81
Newsletter Signup: https://www.subscribepage.com/e6z5p6