HER MAFIA BODYGUARD by JL. Beck and C. Hallman
Release Date: August 22nd
Genre/Tropes: Dark Romance/Mafia Romance/Bodyguard Romance
AVAILABLE NOW!!!
https://geni.us/hermafiabodyguard
Add to Goodreads:
https://www.goodreads.com/book/show/61854731-her-mafia-bodyguard
Blurb:
Bound by duty, Mia Casteel is nothing but a job.
A sinfully gorgeous, downright infuriating job.
One year ago, I got saddled with keeping her safe, virginal, and out of her father's business.
Little did I know, the spitfire would become my newest obsession.
Pretending I don't want her is easy enough.
Ignoring her advances is hard but not impossible.
At every corner, she pushes me, crawls under my skin, and makes my icy cold heart beat again.
She makes me want her so badly I'm almost bursting to possess her.
Knowing the secrets her father is keeping from her, and the fate that will bestow her sooner or later leads me down a path that neither of us will come back from.
Caught between duty and desire, which will I choose? I promised her father I'd keep her safe, and she is safe… safe from everyone except me.
About JL Beck:
J.L. Beck loves good books, wine, and coffee. She's a lover of words and when she isn't writing you can find her working on her newest book baby. She started her publishing journey back in 2014 and hasn't stopped writing since. Living in Wisconsin with her husband, two kiddos, and dogs she wouldn't trade them for anything. Well, maybe…
Connect with JL Beck:
Facebook: https://www.facebook.com/AuthorJLBeck/
Instagram: https://www.instagram.com/authorjlbeck/
Amazon: http://amzn.to/2srbge9
Bookbub: http://bit.ly/2tOVZl8
Goodreads: https://www.goodreads.com/author/show/8425041.J_L_Beck
Bleeding Heart Book Club Group: http://bit.ly/2sWljZG
Beck and Hallman Facebook Page: https://www.facebook.com/beckandhallman
Subscribe to Beck & Hallman's Newsletter: https://mailchi.mp/c588f427a88d/newslettersignup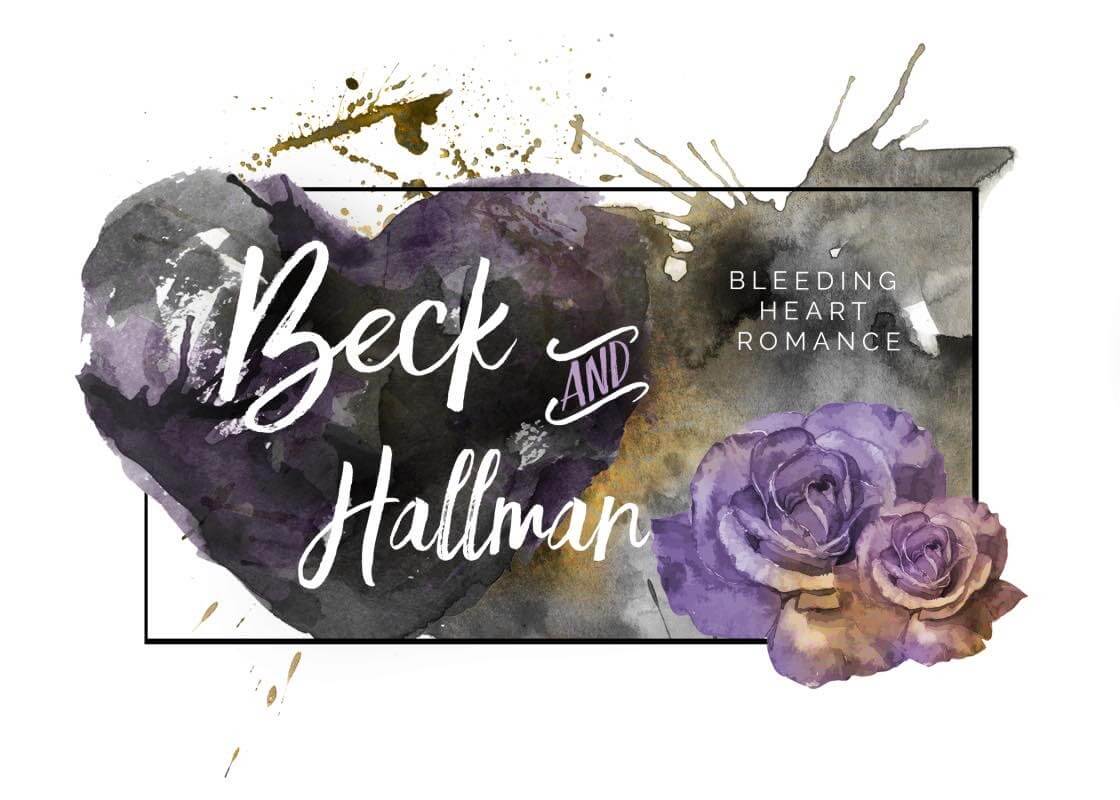 About C. Hallman:
Born and raised in Germany, C. Hallman moved to the United States when she was eighteen. She's now a stay-at-home-mom to three boys, and happily married to her husband of 13 years. With a love for reading, that love slowly transpired into writing she put fingers to the keyboard and started writing about the dark side of romance.
Connect with C. Hallman:
Facebook: https://www.facebook.com/CassandraHallman
Instagram: https://www.instagram.com/cassandra_hallman/
Bookbub: https://www.bookbub.com/profile/cassandra-hallman
Twitter: https://twitter.com/CassyHallman
Goodreads: https://www.goodreads.com/author/show/18210189.Cassandra_Hallman
Amazon: https://amzn.to/2QfhMzu
Bleeding Heart Book Club Group: http://bit.ly/2sWljZG
Beck and Hallman Facebook Page: https://www.facebook.com/beckandhallman
Subscribe to Beck & Hallman's Newsletter: https://mailchi.mp/c588f427a88d/newslettersignup