CRUEL BEAST (Dark Lies Duet #3) by JL. Beck and S. Rena
Release Date: October 4th
Dark Bully Romance/Mafia Romance/Mistaken Identity
Book 1 of a duet within the Dark Lies Series
Preorder is AVAILABLE:
Add to Goodreads:
https://www.goodreads.com/book/show/61057661-cruel-beast
Blurb:
Money. It's the root of all evil and I needed it bad.
You could call it the wrong place, and wrong time.
To me the day I met Enzo was the day the old me died.
When he kidnaps me thinking I'm the daughter of his enemy the only thing I can do is pretend to be something I'm not.
The more I pretend, the deeper I fall.
Enzo is dark, cruel, and menacing but he's protective, fierce and determined.
Soon he wants to forge a contract between the families, making me his bride, but he has no idea I'm not who he thinks I am and when he finds out…well I know I'm as good as dead.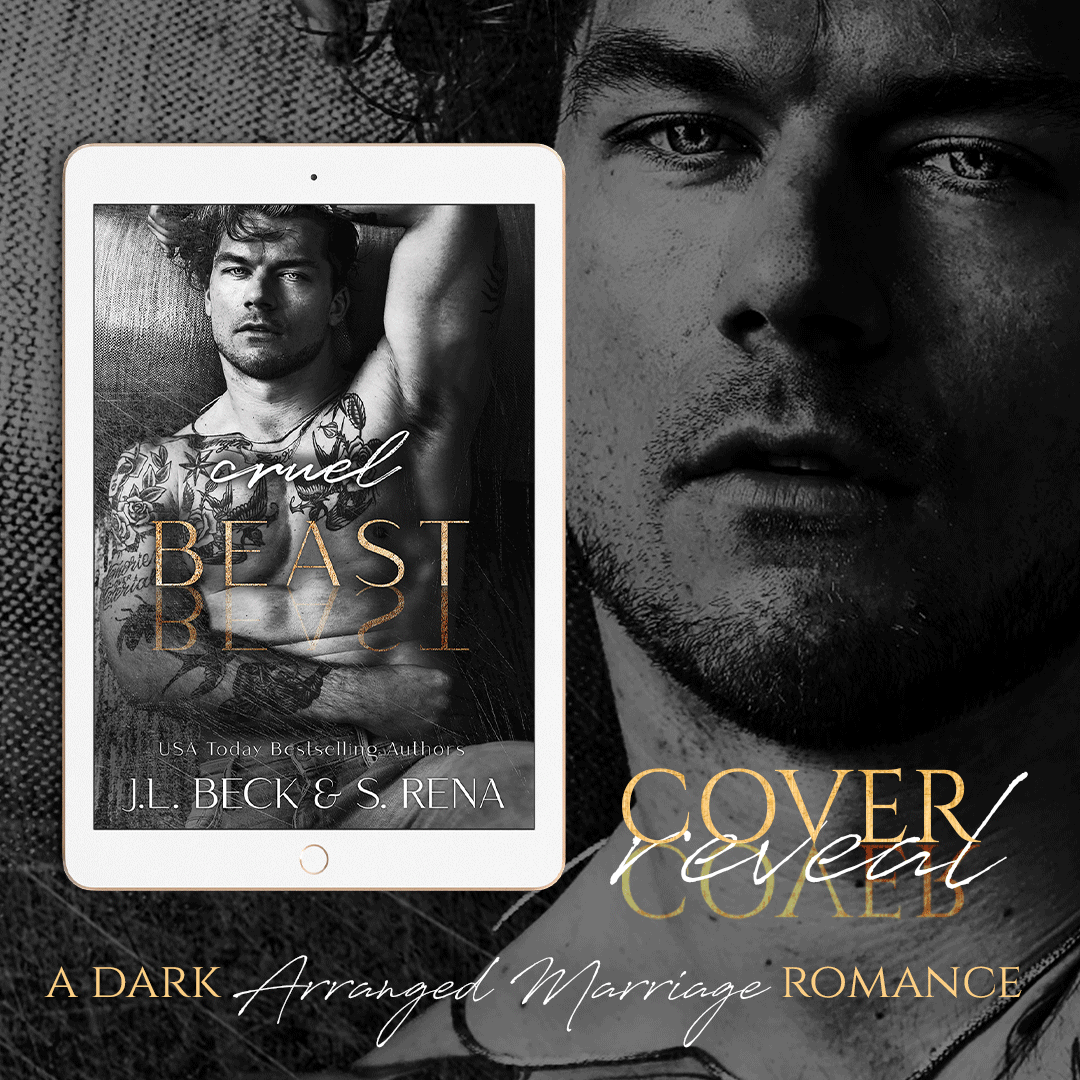 About JL Beck:
J.L. Beck loves good books, wine, and coffee. She's a lover of words and when she isn't writing you can find her working on her newest book baby. She started her publishing journey back in 2014 and hasn't stopped writing since. Living in Wisconsin with her husband, two kiddos, and dogs she wouldn't trade them for anything. Well, maybe…
Connect with JL Beck:
Facebook: https://www.facebook.com/AuthorJLBeck/
Instagram: https://www.instagram.com/authorjlbeck/
Amazon: http://amzn.to/2srbge9
Bookbub: http://bit.ly/2tOVZl8
Goodreads: https://www.goodreads.com/author/show/8425041.J_L_Beck
Bleeding Heart Book Club Group: http://bit.ly/2sWljZG
Beck and Hallman Facebook Page: https://www.facebook.com/beckandhallman
Subscribe to Beck & Hallman's Newsletter: https://mailchi.mp/c588f427a88d/newslettersignup
About S. Rena:
Rena (Sade Rena) is a USA Today Bestselling Author of Dark Contemporary and Dark Paranormal Romance.
As with her contemporary titles, Sade enjoys spinning tales that are angsty, emotional, and sexy. But because she loves a villain just as much as she loves a hero, she also writes dark, diverse characters who are flawed and morally grey.
Connect with Sade:
Website: https://www.saderena.com/
Facebook: https://m.facebook.com/saderenawrites
https://instagram.com/saderenawrites
Bookbub: https://www.bookbub.com/profile/sade-rena
Goodreads: https://www.goodreads.com/author/show/14040377.Sade_Rena
Amazon: https://www.amazon.com/S-Rena/e/B08FMY1LQX/
TikTok: https://vm.tiktok.com/TTPdhC1g4D/