NATURAL DISASTER by Skye Warren and Amelia Wilde
Release Date: December 13th
Genre/Tropes: Contemporary Romance/Forced Proximity/Threesome
NOW AVAILABLE!!!
Amazon: https://amzn.to/3RWyAsF
Amazon INTL: https://bit.ly/3R6KRLo
Nook: https://bit.ly/3wPYQO0
Apple: https://apple.co/3BaTpvv
Kobo: https://bit.ly/3Rr4uy0
Google: https://bit.ly/3KH1JWZ
ADD TO GOODREADS:
https://www.goodreads.com/book/show/62018624-natural-disaster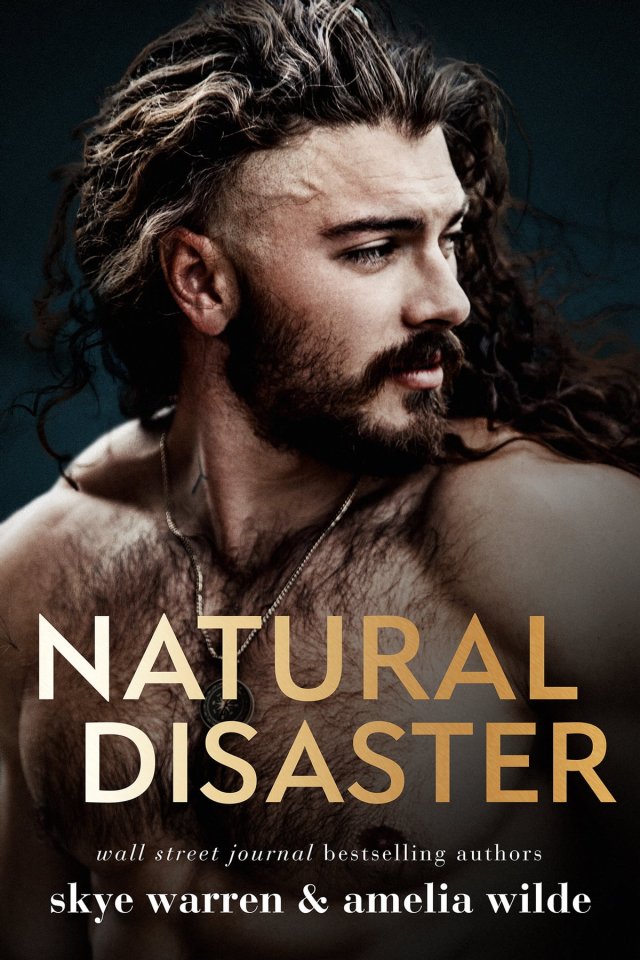 Blurb:
Carter Morelli had a plan when he left London: deliver the wildlife photographer and then complete his secret mission. Except a lethal enemy has watched their every move. They tampered with the plane, leaving them stranded on a deserted island.
And they kidnapped June Porter, the innocent photographer.
In order to save her, Carter must confront the mysterious man in the jungle.
Who is he? Savior or betrayer?
He has no choice but to face the greatest enemy of all: the powerful feelings that draw him toward both June and the man in the jungle. Those feelings might kill them all.
Welcome to the Midnight Dynasty… The warring Morelli and Constantine families have enough bad blood to fill an ocean, and their brand new stories will be told by your favorite dangerous romance authors.
WARNING: This book is intended for readers eighteen years old and over. It contains material that some readers could find disturbing. Enter at your own risk…
About Skye:
Skye Warren is the New York Times bestselling author of dangerous romance. Her books have sold over one million copies. She makes her home in Texas with her loving family, sweet dogs, and evil cat.
Connect w/Skye
Website: http://www.skyewarren.com/books/
Facebook: https://www.facebook.com/skyewarren
Twitter: https://twitter.com/skye_warren
Instagram: https://instagram.com/skyewarrenbooks/
YouTube: https://www.youtube.com/SkyeWarrenBooks
Pinterest: https://www.pinterest.com/skyewarren/
Newsletter Signup: http://bit.ly/SkyeWarrensVIPReaderList
About Amelia:
Amelia Wilde is a USA TODAY bestselling author of steamy contemporary romance and loves it a little too much. She lives in Michigan with her husband and daughters. She spends most of her time typing furiously on an iPad and appreciating the natural splendor of her home state from where she likes it best: inside.
Connect w/Amelia:
Website: https://awilderomance.com/
Facebook: https://www.facebook.com/awilderomance
Facebook Group: http://bit.ly/letsgetwilde
Twitter: https://twitter.com/awilderomance
Instagram: https://instagram.com/awilderomance
Pinterest: https://www.pinterest.com/awilderomance/
Goodreads: https://www.goodreads.com/author/show/14671616.Amelia_Wilde
Amazon: https://amzn.to/2QIKg4R
Bookbub: https://www.bookbub.com/authors/amelia-wilde
Newsletter Signup: https://www.subscribepage.com/ameliawilde