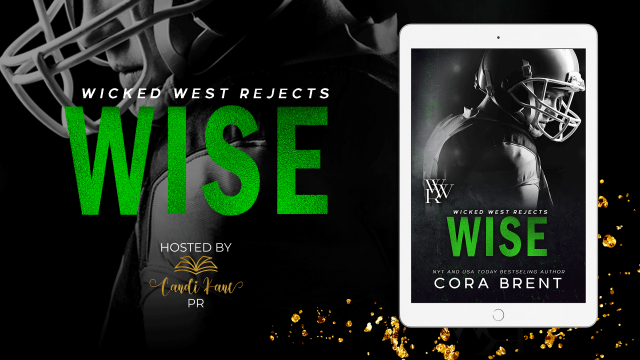 WISE BY CORA BRENT
Series: Wicked West Rejects
Release Date: May 25th
Genre/Tropes: Contemporary Romance (Spicy) / Reverse Grumpy Sunshine / Enemies to Lovers / The Quarterback and the Crime Princess
The 3rd and final book in Wicked West Rejects series.
Loosely inspired by the Wizard of Oz stories.
CHECK OUT THIS NEW HOT RELEASE!
Wise, the third and final book and complete standalone
in the Wicked West Rejects series, by Cora Brent is NOW LIVE!
Grab this all-new enemies-to-lovers romance TODAY!
NOW AVAILABLE!!
Amazon US: https://www.amazon.com/dp/B0C66XVM5P/
Amazon UK: https://www.amazon.co.uk/dp/B0C66XVM5P/
Amazon Universal: https://geni.us/WISEWickedWestRejects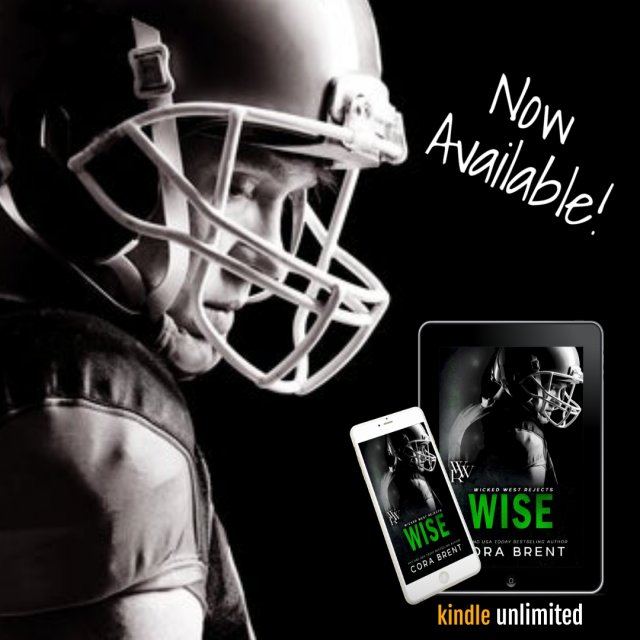 Add to Goodreads:
https://www.goodreads.com/book/show/61402732-wise
Catch up on the first 2 books in the Wicked West Rejects trilogy:
Hateful, book 1: https://geni.us/HatefulWickedWest
Brave, book 2: https://geni.us/BRAVEWickedWestRejects
Blurb:
Conner Wiseman was once the boy of my dreams.
And I hated him when he forgot me.
So I decided to make him hate me back.
Fast forward ten years and now Conner is the city's most beloved football hero.
While I'm known as the cold-blooded heiress to my father's criminal empire.
But the grim truth about Conner's legend hides behind his golden boy smile.
And I'm trapped in a violent high stakes world I despise.
Maybe the past was always going to catch up to us.
We have unfinished business. An old score to settle.
Conner thinks he knows what he's getting into with me.
He doesn't.
I thought I knew how to keep from falling for him.
I didn't.
Because he has always been my weakness.
And I will be his downfall.
After all, a story like ours could never be simple.
No, this will be the messiest one of all…
About the Author:
Cora Brent was born in a cold climate and escaped as soon as it was legally possible. Now, she lives in the desert with her husband, two kids and a prickly pear cactus she has affectionately named 'Spot'. Cora's closet is filled with boxes of unfinished stories that date back her 1980's childhood and all her life she has dreamed of being an author. Amazingly, she is now a New York Times and USA Today bestselling writer of contemporary romance and begs not to be awakened from this dream.
Connect w/Cora:
Website: http://corabrent.com/
Facebook Page: https://www.facebook.com/CoraBrentAuthor/
Facebook Reader Group: https://www.facebook.com/groups/541636375991776/
Amazon Page: https://amzn.to/2P8Zdfu
Bookbub: https://www.bookbub.com/authors/cora-brent
Goodreads: https://www.goodreads.com/CoraBrent
Instagram: https://instagram.com/corabrentauthor
TikTok: https://vm.tiktok.com/ZMdV3jy7t/
Newsletter Signup: https://bit.ly/3wHfc8y