DARK REIGN by Amelia Wilde
Release Date: November 9th
AVAILABLE NOW!
Amazon: https://amzn.to/3etKgCA
Amazon INTL: https://bit.ly/3wRaK77
Barnes & Noble: https://bit.ly/2VVHZJX
Apple Books: https://apple.co/2UhnU0k
Kobo: https://bit.ly/3kxsdis
Google: https://bit.ly/3ksO7DL
Add to Goodreads:
https://www.goodreads.com/book/show/58565601-dark-reign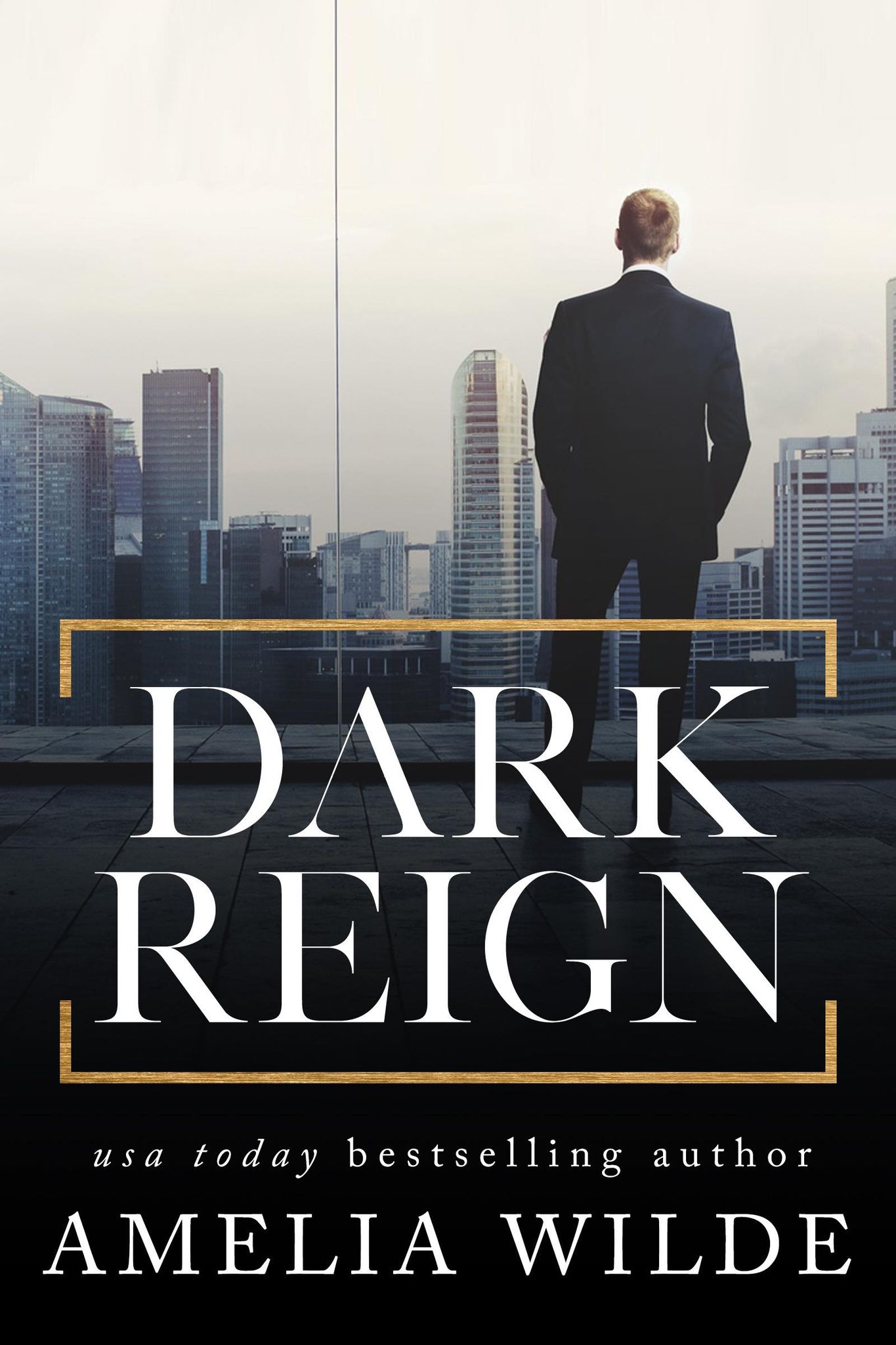 Blurb:
Wealthy. Reclusive. Dangerous. Emerson LeBlanc doesn't enter society much. He only ventures out in pursuit of new art for his collection. It starts with a haunting painting. Then he meets the artist…
Innocent Daphne Morelli is more exquisite than anything he's ever seen. He becomes obsessed with her. It doesn't matter that she's a living, breathing person with her own hopes and dreams.
She'll be the perfect addition to his collection.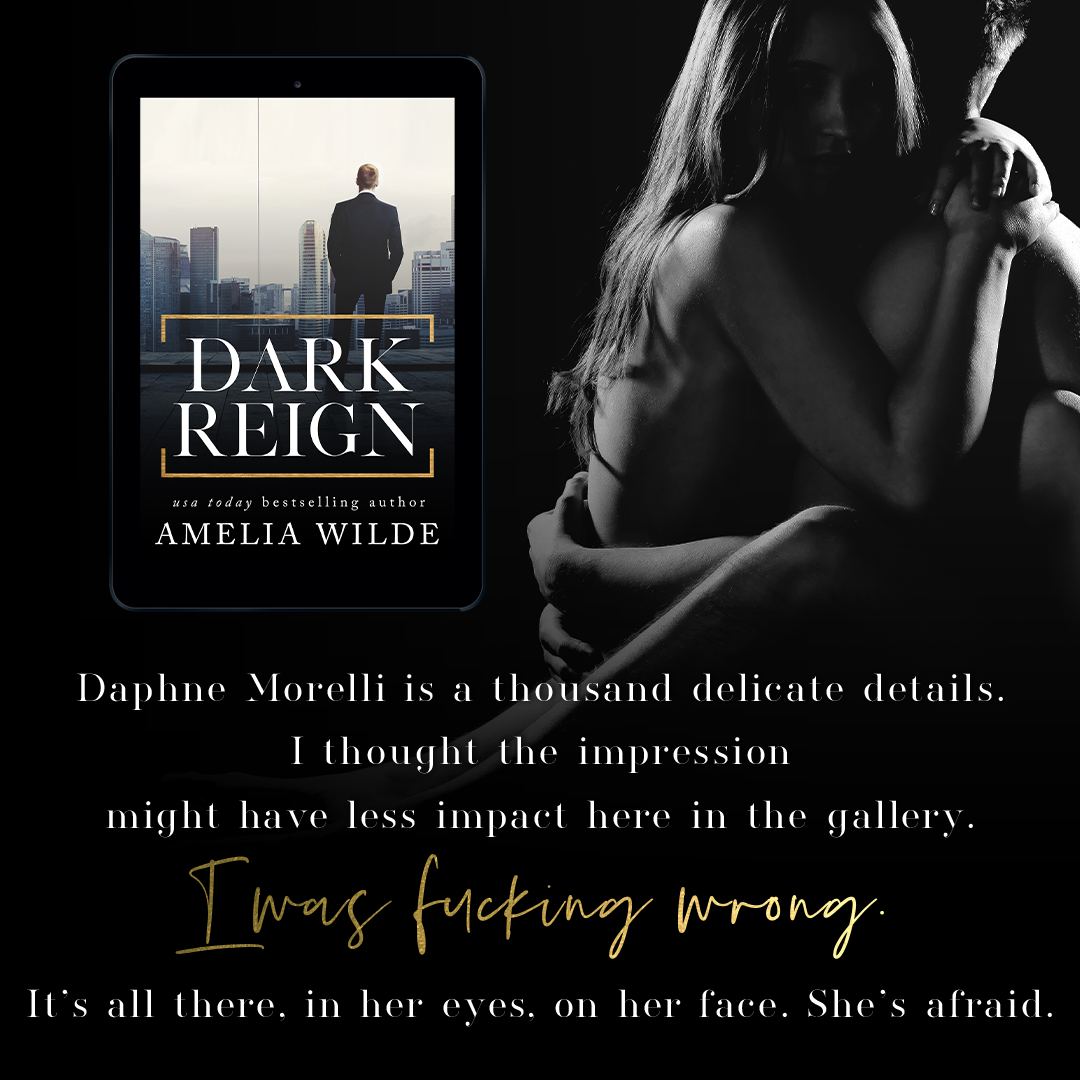 MY REVIEW:
Intense deliciousness! I love this author's dark romances and when paired with a Midnight Dynasty character it is pure magic. Usually it's a Morelli brute that has center stage but this time we get the undeniable sweet and oh so soft Morelli sister Daphne. She's been a background character in several of the anthology stories, most notably brother Leo's story. Daphne goes against everything that is Morelli. Instead of dark, harsh and cruel she is light, sweet and soft with just a hint of a dark streak underneath. After all, she is a Morelli. Perhaps it will take the right man to bring out the dark side featured in her paintings. That darkness captivates the Collector. He's a wealthy art enthusiast that is obsessed with Daphne to the point of stalker tendencies. Emerson is a chilling character that's damaged and has dark, disturbing secrets. I loved the secrecy surrounding him at the beginning but as the story progressed he became a little creepy for me. I loved his obsession with Daphne and her innocence. It's a game of cat and mouse as Emerson tries to get close to Daphne and Daphne's brother is determined to keep her safe with around the clock bodyguards. But Emerson's allure is too strong and Daphne wants to live her own life. I thought there was a lot of Leo in the story which for me was a recount of his story. I guess if you haven't read the Beauty and the Beast Trilogy those details would be needed. I was intrigued by Emerson's brothers and that whole family dynamic especially when the father showed up. I can't wait for those reveals. This wasn't my favorite by this author but it's only the beginning for Daphne and Emerson and I know there are sexy, sizzling things to come in the next installment. This had a heart pounding ending that was part scorching sensuality and part fear inducing drama. I can't wait for the next part and the continuation of this dark romance with delicious characters.
About the Author:
Amelia Wilde is a USA TODAY bestselling author of steamy contemporary romance and loves it a little too much. She lives in Michigan with her husband and daughters. She spends most of her time typing furiously on an iPad and appreciating the natural splendor of her home state from where she likes it best: inside.
Connect w/Amelia:
Website: https://awilderomance.com/
Facebook: https://www.facebook.com/awilderomance
Facebook Group: http://bit.ly/letsgetwilde
Twitter: https://twitter.com/awilderomance
Instagram: https://instagram.com/awilderomance
Pinterest: https://www.pinterest.com/awilderomance/
Goodreads: https://www.goodreads.com/author/show/14671616.Amelia_Wilde
Amazon: https://amzn.to/2QIKg4R
Bookbub: https://www.bookbub.com/authors/amelia-wilde
Newsletter Signup: https://www.subscribepage.com/ameliawilde