BEST KEPT SECRET (Rochester Trilogy Book 3) by Skye Warren
Release Date: November 16th
Add to Goodreads:
AVAILABLE NOW!!!
Amazon US: https://amzn.to/3kDytER
Apple: http://apple.co/3hY7cu9
Nook: https://bit.ly/2MLRYgd
Kobo: https://bit.ly/3q5C6DD
Google Play: https://bit.ly/3sa19HE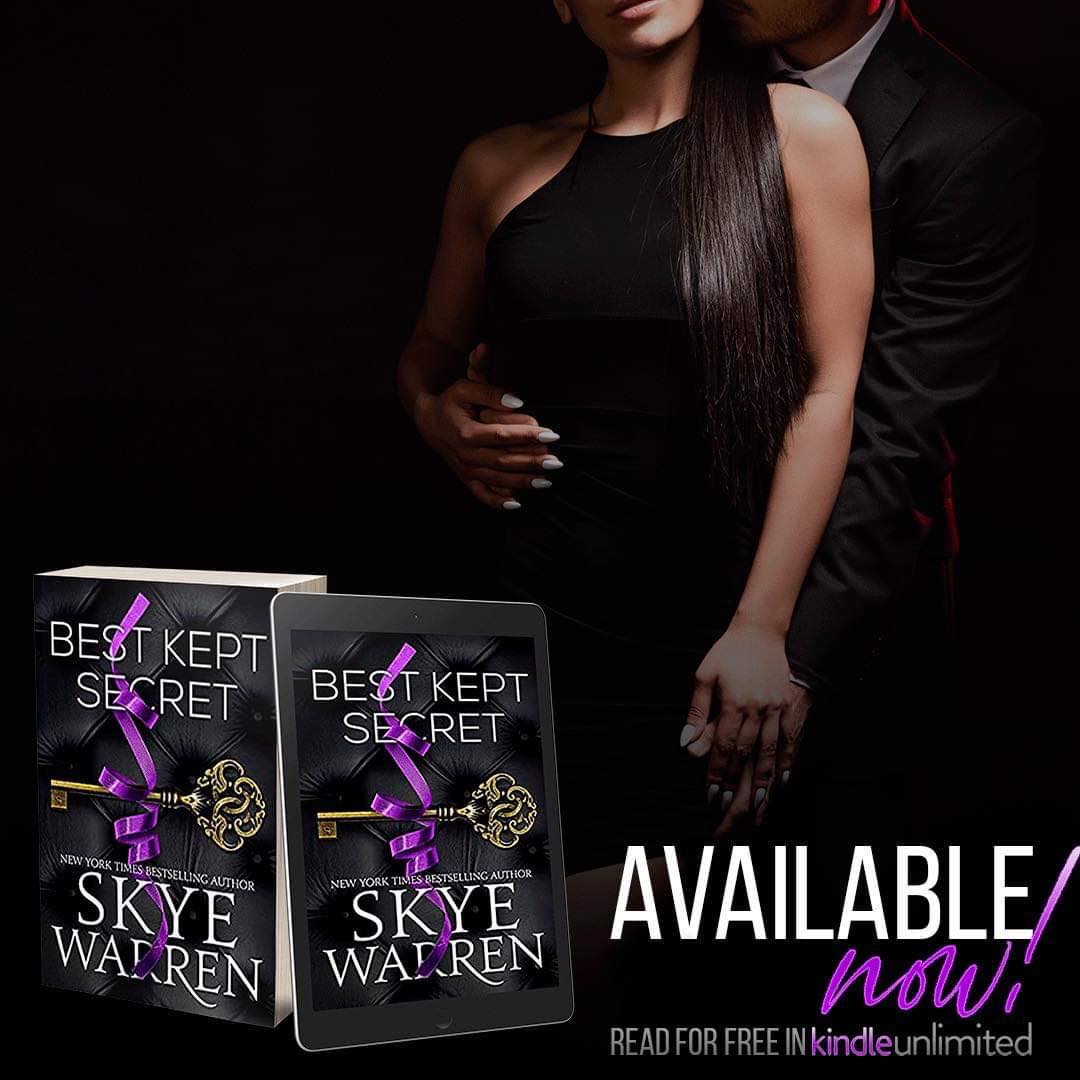 START THE SERIES with PRIVATE PROPERTY #1!!!
skyewarren.com/books/private-property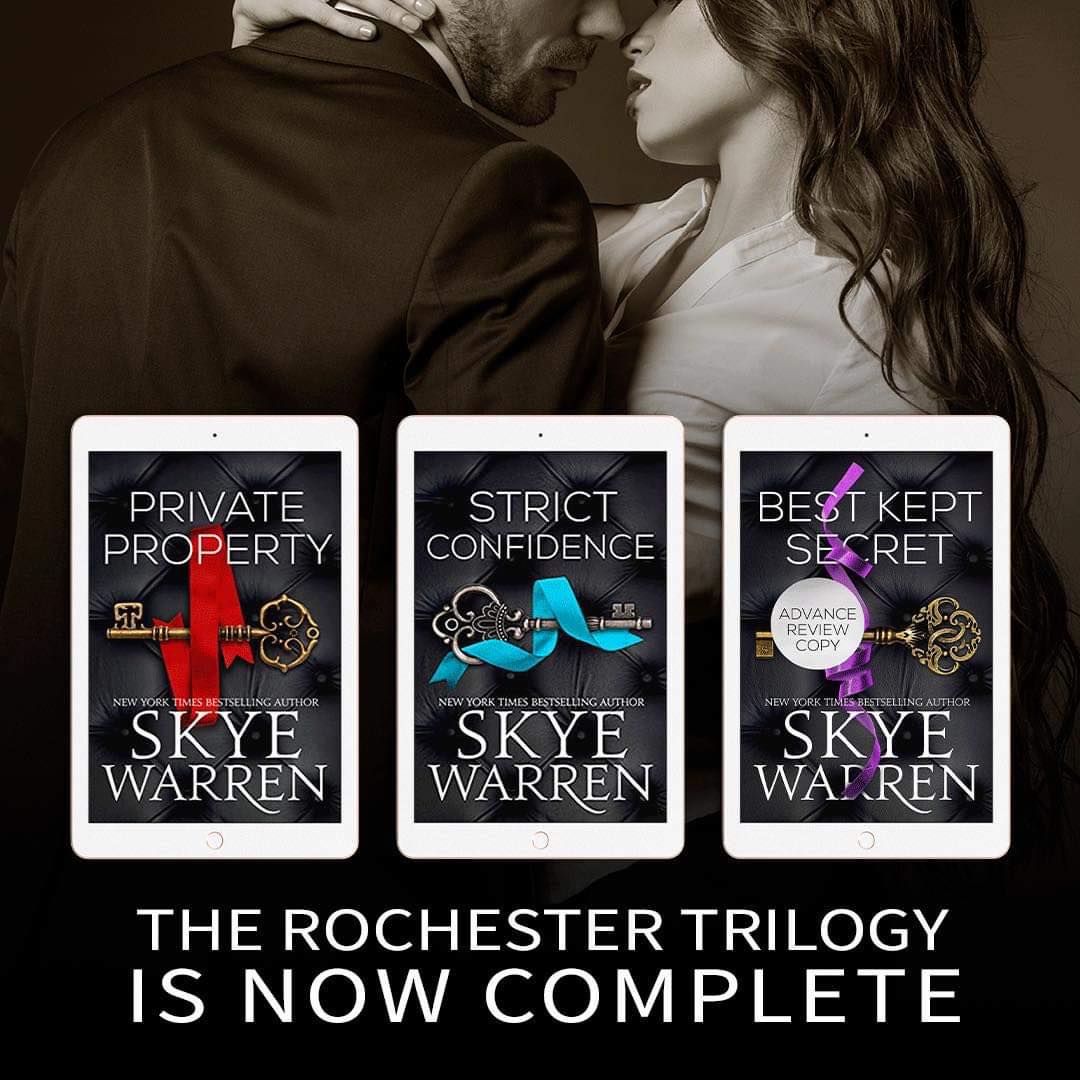 Blurb:
The secrets haunting Beau Rochester come alive.
He doesn't deserve happiness, but he holds it in his hands. A woman he loves. A child. The past threatens to rip them away. He risks losing them forever.
Jane Mendoza is determined to protect the people she loves from every threat–the mysterious arsonist, the corrupt police force. The darkest danger comes from a place she never expects.
She risks more than her newfound family. She risks her life.
MY REVIEW:
Great ending to Beau and Janes's heart melting romance. This picked up where the last story ended with the back-from-the-dead Emily in the mix. This caused all kinds of drama between Jane and Beau as well as heart stopping danger when Joe lost it. There were lots of tense moments trying to out maneuver Joe and his deranged actions. As always, one of the best parts was the relationship between Jane and Paige. So sweet! I was a little disappointed that this story didn't have the intensity or intrigue of the first two books but everything wrapped up nicely with some drama as Jane fretted over her place in the world of wealth she was so not used to. Jane, of course, was just as lovely as ever with her acceptance of Emily even if caused a few hiccups in her romance with Beau. Beau was his to-die-for alpha hunk as he took control of the situation with Emily and set Jane right. Oh, he always gets his way in and out of the bedroom. Speaking of bedroom, yup, the lovers were hot and Beau was he usually demanding self. Swoon! This may have kind of fizzled but this is a excellent trilogy and modern retelling of Jane Eyre. Worth the read!
About the Author
Skye Warren is the New York Times bestselling author of dangerous romance. Her books have sold over one million copies. She makes her home in Texas with her loving family, sweet dogs, and evil cat.
Connect w/Skye
Website: http://www.skyewarren.com/books/
Facebook: https://www.facebook.com/skyewarren
Twitter: https://twitter.com/skye_warren
Instagram: https://instagram.com/skyewarrenbooks/
YouTube: https://www.youtube.com/SkyeWarrenBooks
Pinterest: https://www.pinterest.com/skyewarren/
Newsletter Signup: http://bit.ly/SkyeWarrensVIPReaderList