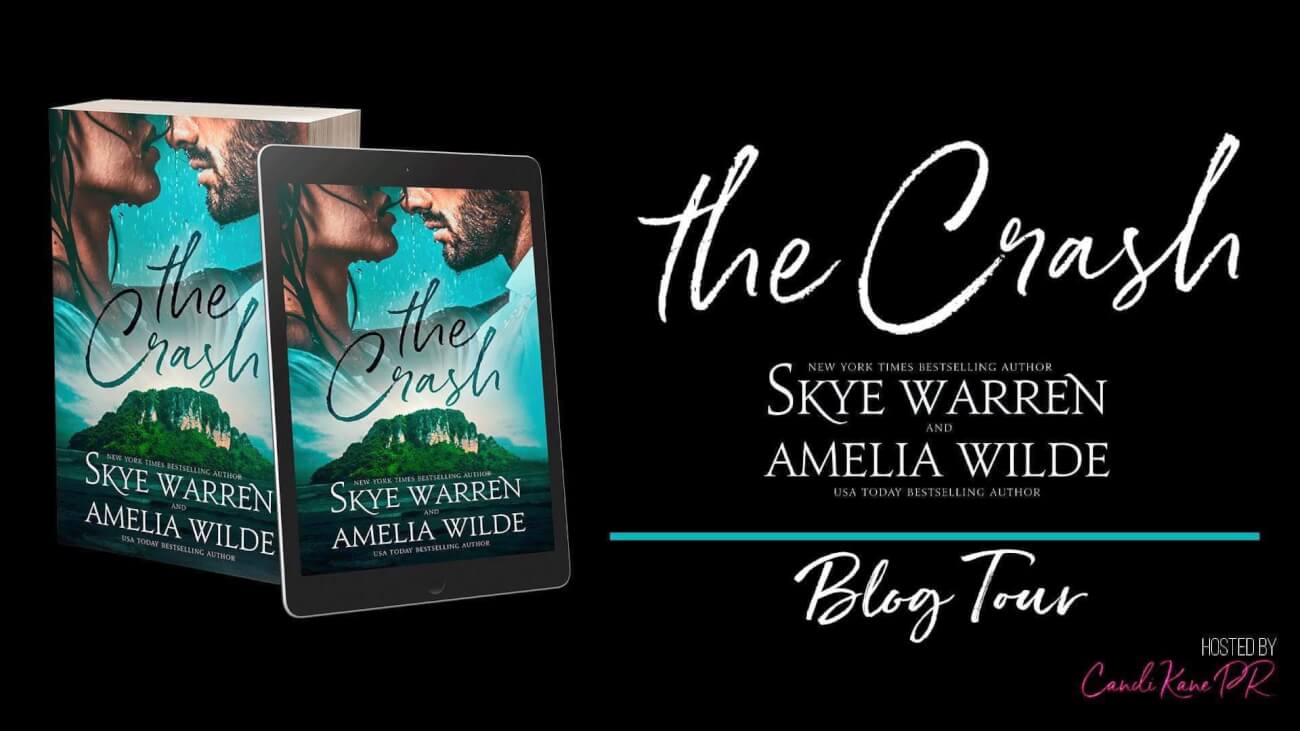 THE CRASH by Skye Warren and Amelia Wilde
Release Date: July 12th
Genre/Tropes: Contemporary Romance/Forced Proximity/Threesome
AVAILABLE NOW FOR FREE!!!
Amazon: https://amzn.to/3AQUxou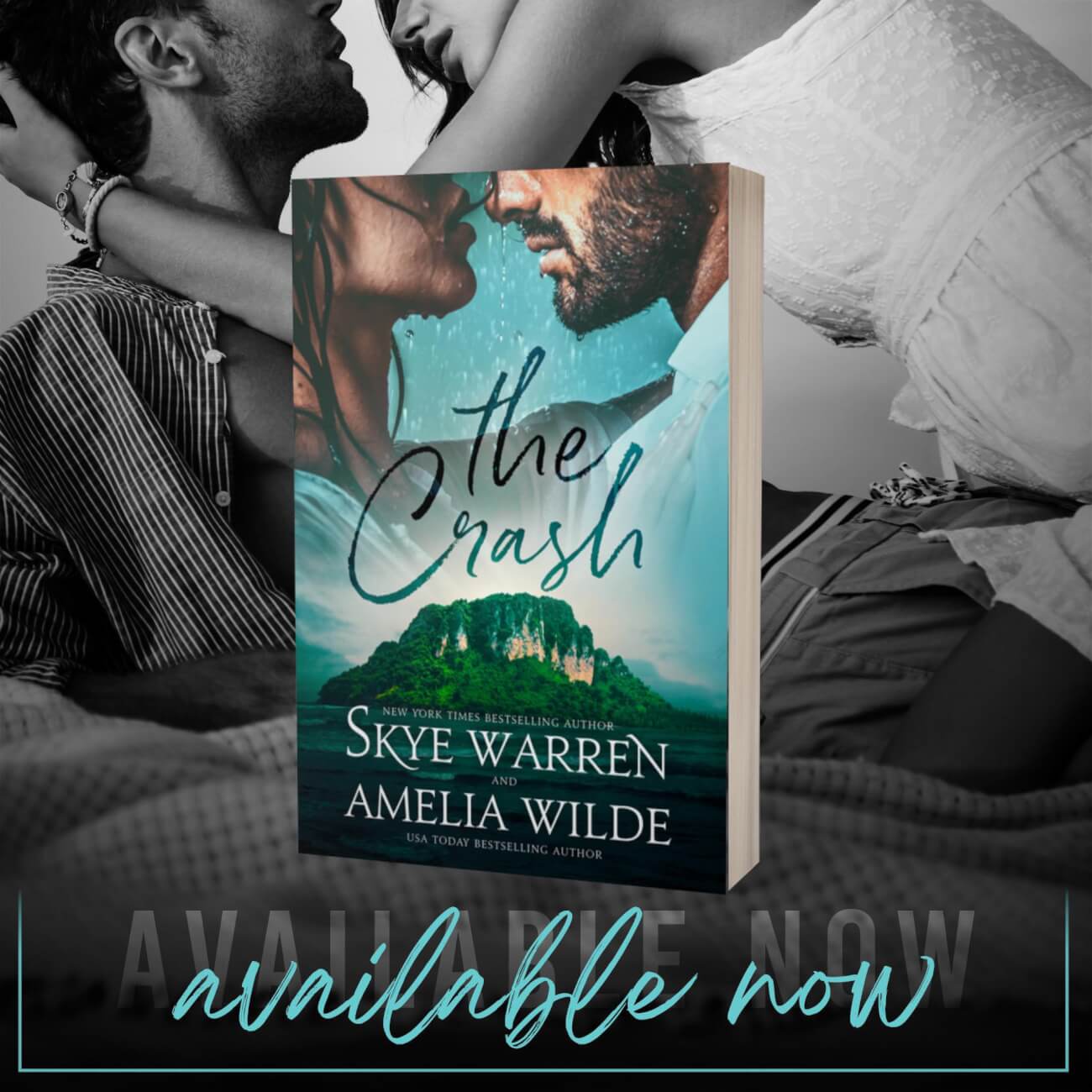 Add to Goodreads:
https://www.goodreads.com/book/show/60673855-the-crash
PREORDER FORCE OF NATURE!!!
Amazon: https://amzn.to/3NtN0OU
Amazon INTL: https://bit.ly/3ufRu4Q
Blurb:
Carter Morelli works alone, but his orders are clear. Pilot the small aircraft carrying the renowned geologist to a remote island. Except the plane malfunctions at a crucial moment.
June Porter wants to stay on solid land. She doesn't want to fly, but it's the only way to get to the dig site. Then her worst fears come true.
A heavy storm. A swift fall from the sky. And a heart stopping crash.
An emergency landing leaves them stranded.
A shadow moves through the trees. They aren't alone in the jungle.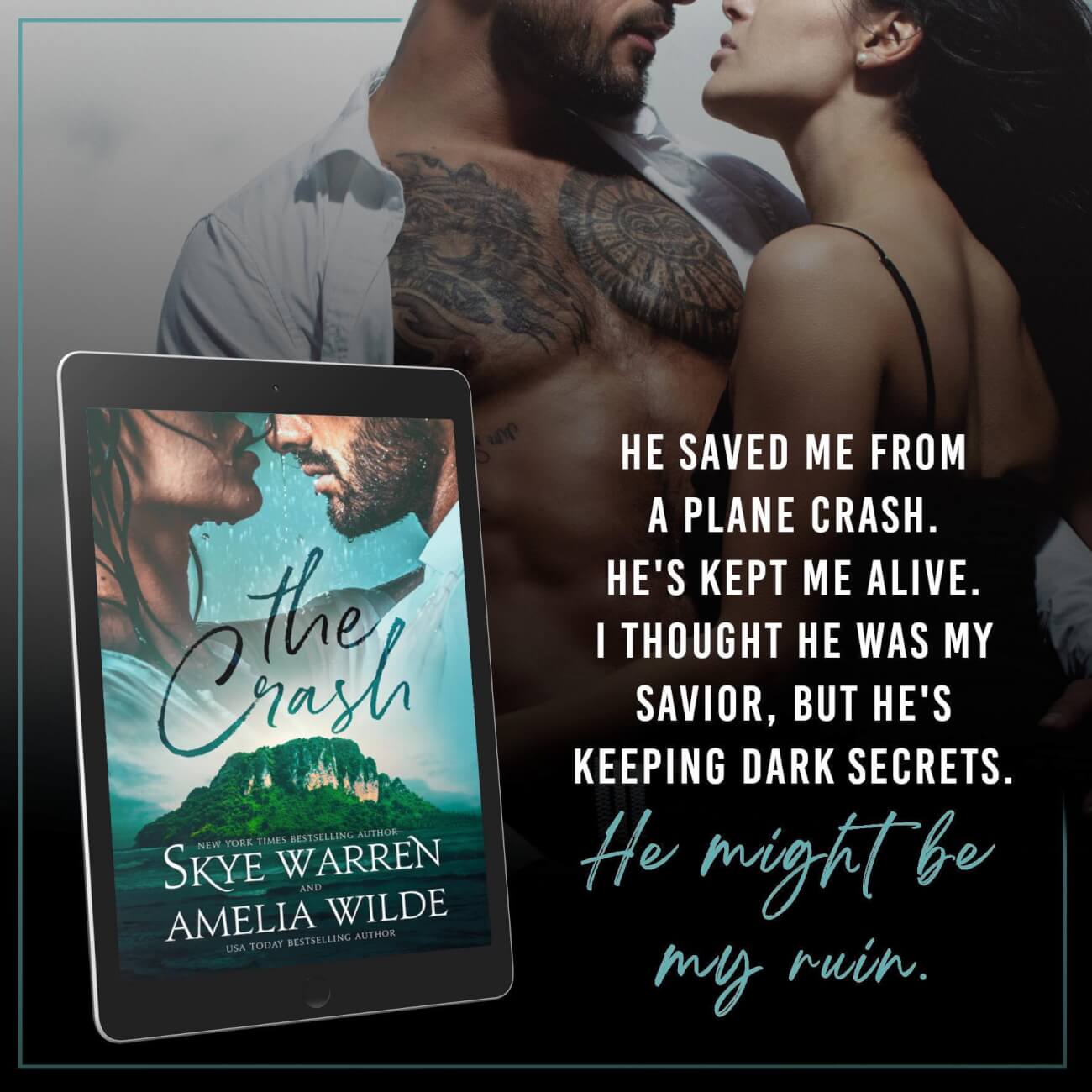 MY REVIEW:
Outstanding start to this sexy new Midnight Dynasty series! I didn't think this youngest Morelli brother would be the sexiest but I was wrong. Carter is to-die-for sexy with his big brain, hot bod and super spy skills. Yup, it's confirmed. He's not just a geeky biology professor at Oxford but a secret agent. This story starts out fast with our hero stuck with the young beauty and super sweet photographer June on a mission that should be easy. It doesn't take long for things to go wrong and the couple lands on a deserted island. What a setup? Two beautiful people all alone with no way to call for help and no way to be found. Great, until the danger hits with that deadly cliffhanger ending. There was the start of a swoon worthy romance showcasing that Morelli hot sex appeal and the steamy chemistry between Carter and June. Speaking of June…is she the innocent she appears to be or is there a dastardly Constantine in her family tree? I can't wait to find out. Fast paced action and adventure with a hint of danger to come and the beginning of a sexy romance makes this a must read from this dynamic duo of talented authors. Loved it!
About Skye:
Skye Warren is the New York Times bestselling author of dangerous romance. Her books have sold over one million copies. She makes her home in Texas with her loving family, sweet dogs, and evil cat.
Connect w/Skye
Website: http://www.skyewarren.com/books/
Facebook: https://www.facebook.com/skyewarren
Twitter: https://twitter.com/skye_warren
Instagram: https://instagram.com/skyewarrenbooks/
YouTube: https://www.youtube.com/SkyeWarrenBooks
Pinterest: https://www.pinterest.com/skyewarren/
Newsletter Signup: http://bit.ly/SkyeWarrensVIPReaderList
About Amelia:
Amelia Wilde is a USA TODAY bestselling author of steamy contemporary romance and loves it a little too much. She lives in Michigan with her husband and daughters. She spends most of her time typing furiously on an iPad and appreciating the natural splendor of her home state from where she likes it best: inside.
Connect w/Amelia:
Website: https://awilderomance.com/
Facebook: https://www.facebook.com/awilderomance
Facebook Group: http://bit.ly/letsgetwilde
Twitter: https://twitter.com/awilderomance
Instagram: https://instagram.com/awilderomance
Pinterest: https://www.pinterest.com/awilderomance/
Goodreads: https://www.goodreads.com/author/show/14671616.Amelia_Wilde
Amazon: https://amzn.to/2QIKg4R
Bookbub: https://www.bookbub.com/authors/amelia-wilde
Newsletter Signup: https://www.subscribepage.com/ameliawilde