THE RECKLESS UNION (Wedded Bliss Book 3) by Monica Murphy
Release Date: August 16th
Genre/Tropes: Arranged Marriage/Fake Relationship/Dark Romance/Contemporary Romance/Billionaire Romance/Enemies-to-Lovers
AVAILABLE NOW!!!
Amazon: https://amzn.to/3EGwfxb
Amazon INTL: https://bit.ly/3MJRXDt
Apple Books: https://apple.co/36vkD3m
Barnes & Noble: https://bit.ly/38v8Nr8
Kobo: https://bit.ly/3vET7ZY
Google Play: https://bit.ly/37EiMKc
Start the trilogy with #1, The Reluctant Bride FOR FREE today!
https://monicamurphyauthor.com/the-reluctant-bride
The Ruthless Groom #2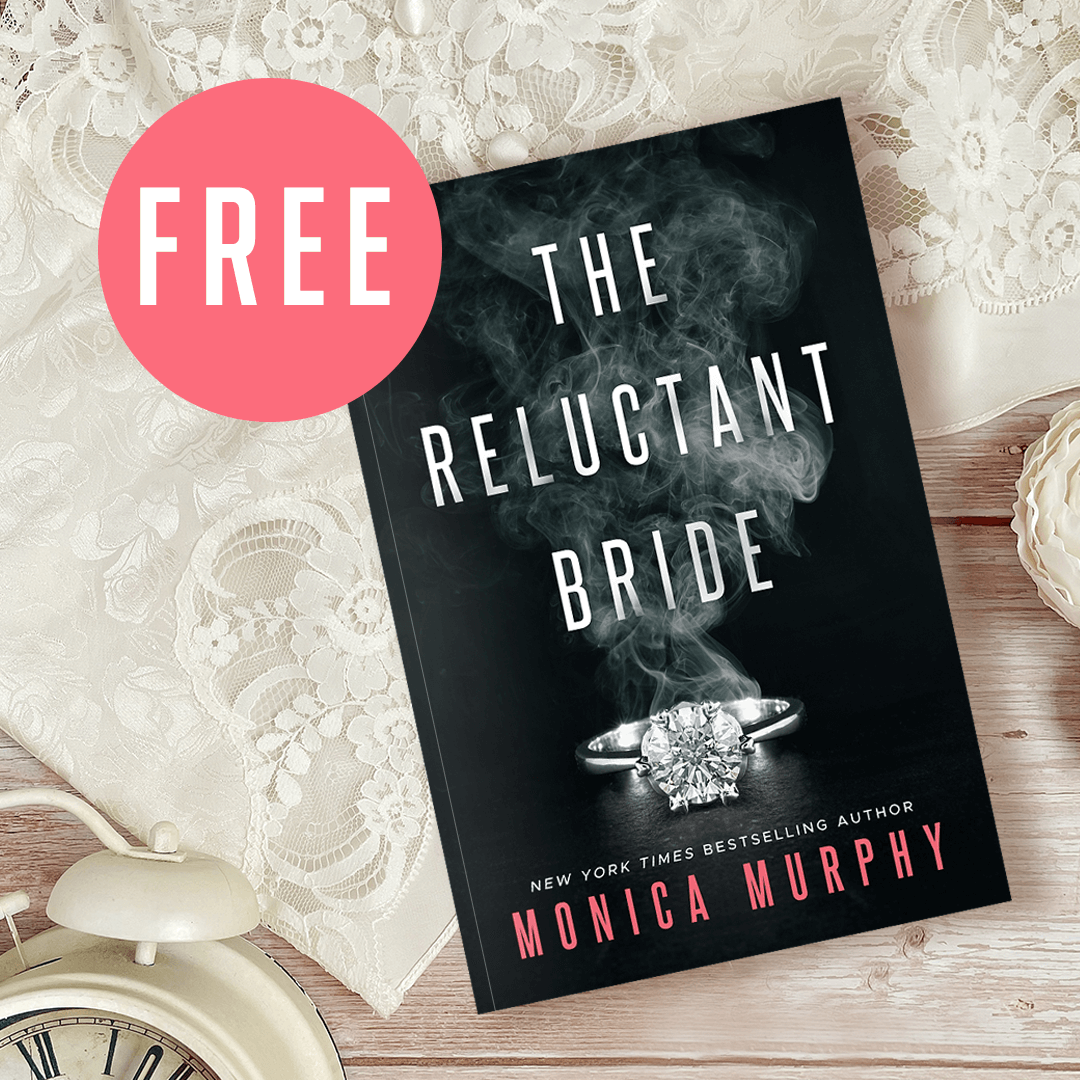 Add to Goodreads:
https://www.goodreads.com/book/show/61124722-the-reckless-union
Blurb:
Our marriage may look like a fairytale, but outside forces threaten to tear us apart. Don't they realize that nothing will keep me apart from Charlotte? Not my family. Not hers either.
What started out as a relationship in name only has evolved into something much more. Something deeper. And when Charlotte is taken from me, I launch into action, determined to rescue her.
She's mine. Nothing is going to stop me from being with her.
Not a damn thing.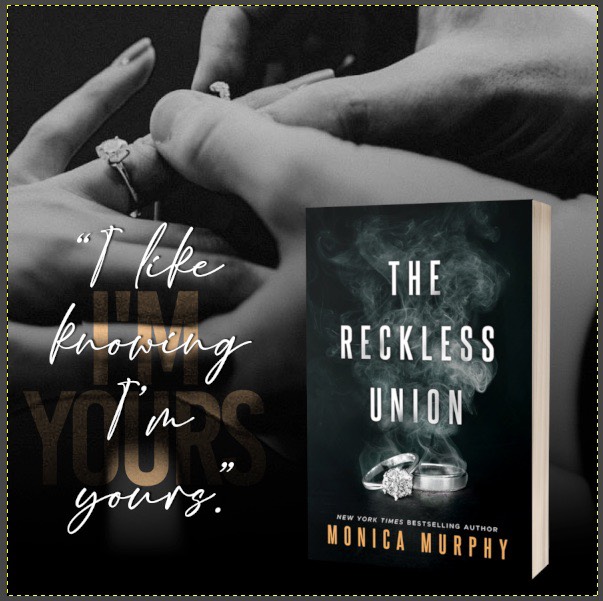 MY REVIEW: Fabulous ending to this sexy trilogy! I love anything Constantine/Morelli and Dark Dynasty, so with grabby hands I'm latching on. Perry has been in several of the stories in this collection and while I loved the sexy playboy he was always a momma's boy. Well, I'm happy to report that he turned into a sexy Constantine stud in this story. He's all protective alpha with his wife that melted my heart and my panties. Yes to the heat in this one! And then there's Charlotte with her family and all they bring to the table. I love that she grew up in this story and fell for her hot husband. Especially when they kick that dirty Morelli-adjacent baddie to the curb. I've got to admit I'm still a little disappointed with Perry's story. I was so hoping he would be paired with Eva Morelli. How poetic if he fell for his father's teenage mistress? Oh well, that ship has sailed and the disappointment has all but disappeared in the hands of this outstanding author and her super sexy, emotional storytelling with enough heat to sizzle. This is another Midnight Dynasty fiery romance with delicious characters and a bit of intense intrigue. A must read!
About the Author:
Monica Murphy is the New York Times and USA Today bestselling author of the One Week Girlfriend series, the Billionaire Bachelors and The Rules series. Her books have been translated in almost a dozen languages and has sold over one million copies worldwide. She is both a traditionally published author and an independently published author. She writes new adult, young adult and contemporary romance. She is also USA Today bestselling romance author Karen Erickson.
She is a wife and a mother of three who lives with her family in central California on fourteen acres in the middle of nowhere, along with their one dog and too many cats. A self-confessed workaholic, when she's not writing, she's reading or hanging out with her husband and kids. She's a firm believer in happy endings, though she will admit to putting her characters through many angst-filled moments before they finally get that hard won HEA.
Connect with Monica:
Website: http://monicamurphyauthor.com
Facebook: https://www.facebook.com/MonicaMurphyauthor/Goodreads: https://www.goodreads.com/author/show/5934418.Monica_Murphy
Amazon: http://amzn.to/1YUl0Vm
Bookbub: https://www.bookbub.com/authors/monica-murphy
Instagram: https://www.instagram.com/monicamurphyauthor/
Newsletter: http://bit.ly/IW5U0y